Judging Kindness
Guyger case takes a turn for best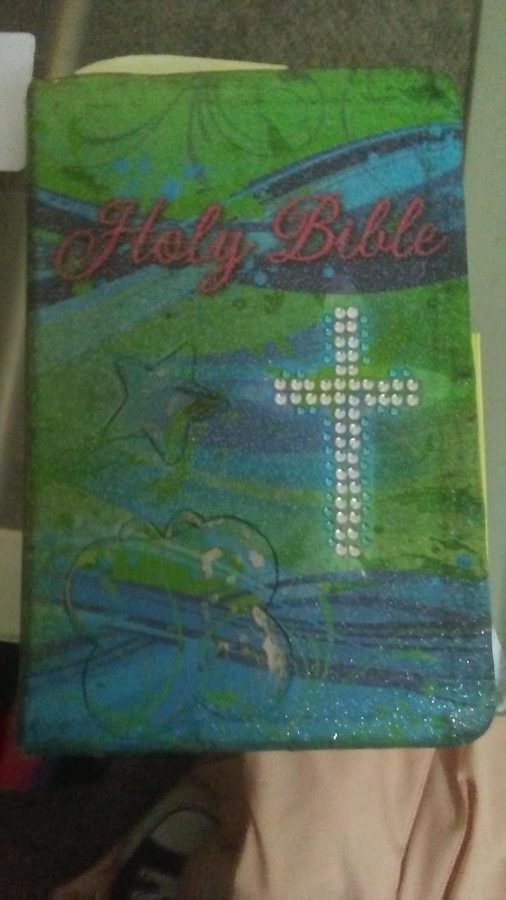 Everyone feels lost sometimes. Everyone suffers from long, stressful days. Everyone
feels afraid. However, it makes for a dangerous mix when all three of these come together at one
time. This happened in the case of Amber Guyger, formerly a Dallas police officer. Guyger sat in
the courtroom fighting for her turn to tell her side of the story, her case: a murder trial.
On Sept. 6, 2018, Guyger made her way back to her apartment after a thirteen hour shift.
She walked to her door, and noticed the door slightly open. Cautiously, Guyger opened the door
to find a large man in the apartment. She panicked and, long story short, he received two fatal
shots to the chest.
Officers arrived at the scene to find a confused colleague. It turns out Guyger walked
onto the wrong floor of the apartment complex, and became frightened when the large man
started walking towards her. No evidence suggests that Guyger gave the man proper warning, or
that he listened to Guyger. The evidence only shows that a man died, and Guyger shot him.
The man, later identified as Botham Jean, lost his life in his own apartment. The family
found out soon after the hospital pronounced him dead. In early 2019, Guyger began the grueling
trial process. Evidence collected from multiple sources builds the case against Guyger, some
claiming the incident shows an act of racism, with her, a white police officer, and Jean, a large
black male.
Guyger's attorney worked hard to explain the situation, and he succeeded in the end.
Guyger received a murder conviction and 10 years, 5 of these with parole; however, the story
goes on. The trial ended with words from Jean's brother, Brandt Jean. He expressed forgiveness
and love in his short speech, and asked the judge for permission to give Guyger a hug. The
request, granted by the judge, proved life-changing. Guyger cried as Brandt spoke to her, he said
that he forgave her, and only wished the best for her. After the trial, when the two parted, the
judge grabbed her personal Bible and led Guyger to Christ.
Guyger made a mistake, everyone makes mistakes, however hers proved deadly.
Followers of the case believe Guyger received an unfair sentence, even Brandt said he wished
the best for Guyger, but others believe that Guyger received less of a sentence than she deserved.
Supporting instead, life long imprisonment. The street goes both ways, but the rest of the Jean
family believes they received justice for Guyger's crimes, and wish her the best when she files
for parole.
Unlike in other murder trials, the Jean family acted in love rather than hate. They showed
integrity and honor towards someone who hurt them. As a result, Guyger learned an important
lesson of forgiveness, for herself and for accepting forgiveness from others. Imagine a world
where everyone forgives one another, it all starts with one act of kindness.