Unsung Heroes
Key players go unnoticed in excitement of program success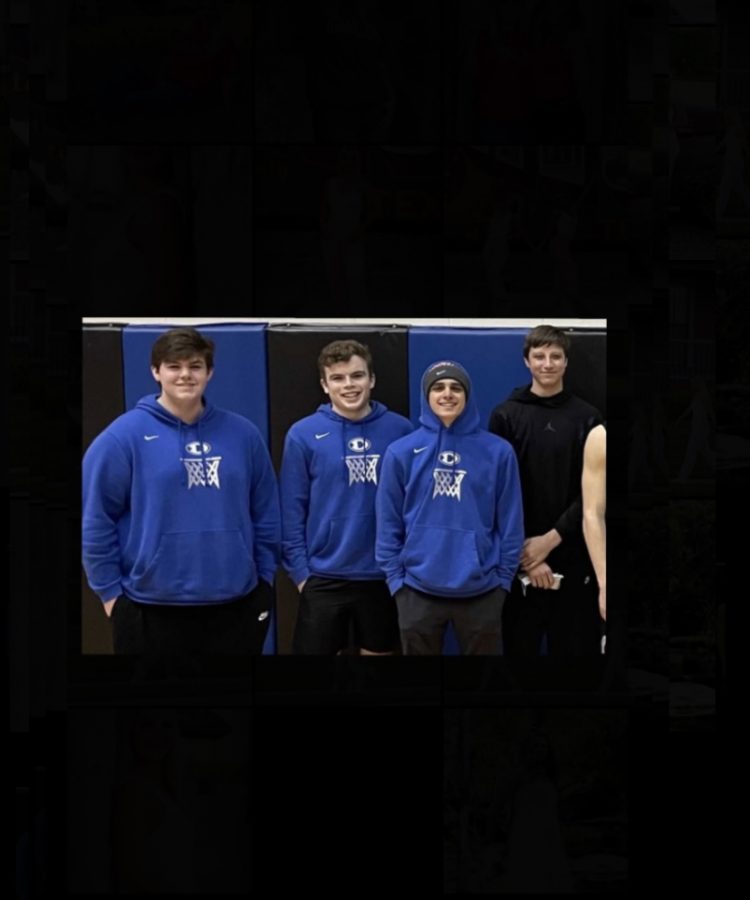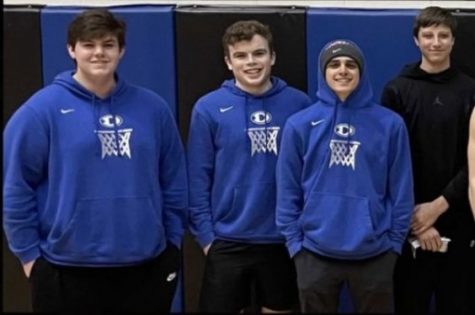 Most of the time in sports, fans hear about the star player or the coach or role player who stepped up in a big moment. When people read sports recaps in news stories, this is what they look at. A story about the same people. A few members of the Eagles' basketball team often go unnoticed because fans don't see them on the court scoring points like the other players on the team. This part of the team makes a difference in another way, and without them it is arguable that key players would not make the impact that they do on the court. These managers that handle all of the equipment and help with all of the logistics of practices and game days are the managers. They are considered the unsung heroes of the team.
"We do our fair share of hard work while we were in the program, and I don't think it goes noticed because it's not glamorous and it's not what fans want to talk about," senior Luke Villard said. "Running clock, cleaning up sweat and filling up water bottles isn't what you'd call a super fun job, and it doesn't get a lot of attention like the players do. I think we definitely should be recognized more for the stuff we do though."
Villard, a now graduate of the Decatur basketball program, actually played for two years before becoming a manager. His perspective on the duties involved are unique because he has experienced both sides of the table.
"Managing is obviously very different than playing. You don't have to work out (even though we do participate in some push ups and abs when the players work out) and it's more of just the help on the side kind of thing," Villard said. "It was interesting getting to play and manage because both are so different and have their own unique experiences."
Brady Hastings is the only manager from this year who was a manager for all four years. Hastings includes a number of deep playoff runs and an appearance at the state tournament in his resume as manager.
"I have had a great time getting to be a part of such a great program like Decatur. The people I have met through basketball have been a huge part of my high school life," Hastings said. "I am going to miss it for sure, but I won't forget the special memories that we made here."
Teens build certain relationships with the people they spend a lot of time around. Nothing remains more true for these managers, because most of their time is spent with the team traveling on the road, in the locker room and even on the court.
"It's funny, because we as managers get pretty competitive too," senior Ben Cunnius said. "Some of my favorite things are when I get to talk trash to the other teams during games. It's super fun because no one expects us to say anything."
Those are the parts of their jobs that go unnoticed to the majority of people.
Some of the tiny nuances that go along with their job. It may not be glamorous, and it may not be front page Wise County Messenger news, but it needs to be appreciated, because they help the program in more ways than anyone realizes.
"My favorite part about being a manager here at DHS has no doubt been the camaraderie among the team," manager Jack Garrett said. "I wouldn't trade the friendships and the memories that I've been able to make with the guys for anything in the world."