End of an Era
Four years of powerlifting comes to an end for Sitzman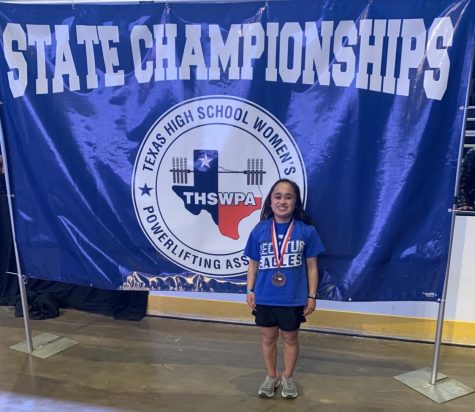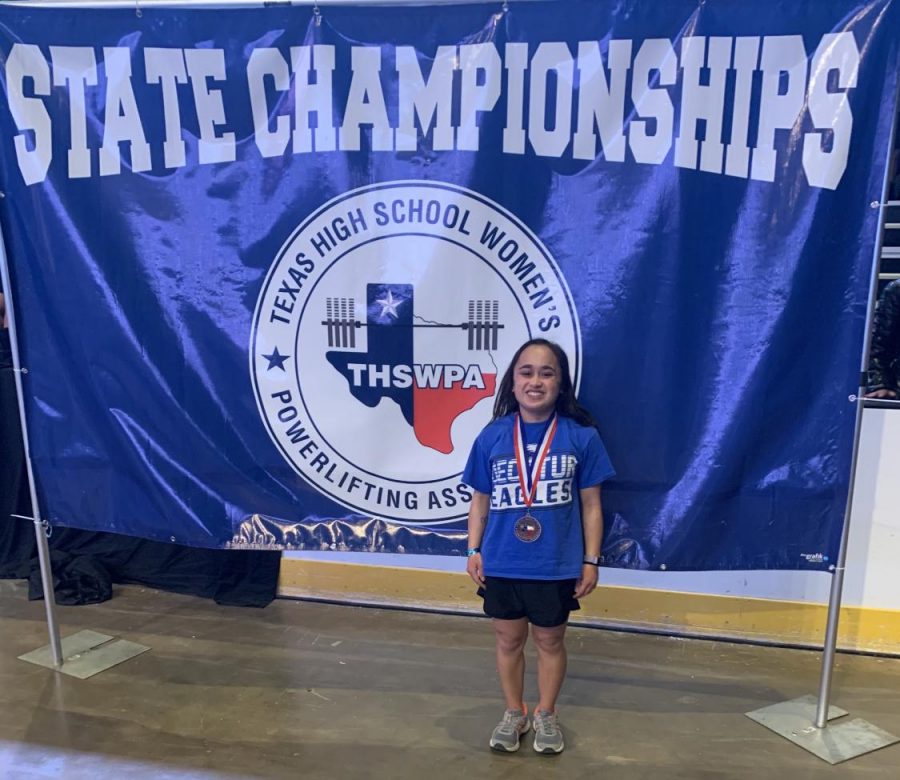 For four years in a row, Leigh Ann Sitzman found the success few high school athletes ever imagine. She earned her way to the state powerlifting competition for three of the four years. The only time Sitzman failed to make it was because of the COVID-19 outbreak last spring. If not for the pandemic, she was on track to compete all four years. As if that was not impressive enough, she placed 2nd as a sophomore, and third at this year's meet in Corpus Christi over spring break. That sustained success throughout her high school career makes her one of the most accomplished athletes in the history of Decatur High School.
"I'd say what made my career successful was all the hard work I put in over my time," Sitzman said. "The determination it took to get up every morning and work hard is something I'm proud of."
The state championships is the pinnacle of success for any high school athlete. Even not winning is impressive, because the competition can be difficult to overcome. Sitzman didn't win, but she placed and that didn't take away from her triumphs this season.
"The best part of the whole experience is knowing that all the hard work you do can actually have a pay off in the end," Sitzman said. " The hardest part though, is the fact that state has so much talent and great competitors that you have to overcome to win."
Sitzman's 3rd placing this season comes with positives and negatives for her personally. Not winning a lot of the time eats at a competitor, though, there's things you can take away from those experiences that can act as a good thing in the long run.
"At the end of the day, I think the most important thing is to try your best," Sitzman said. "I broke my own records for squat, bench and total. I also had a lot of fun at the meet."
Sitzman's career likely won't be forgotten about, and she likely won't forget about what she's been through at DHS. How could someone forget anyways? Three years of state and another likely appearance taken away by the pandemic; It truly was a special career for her.
"I am going to miss all my teammates and coaches so much," Sitzman said. "It was a special time for me and an honor to get to compete here."