Masked Performers Advance
One Act Play places at district, moves on to regional rounds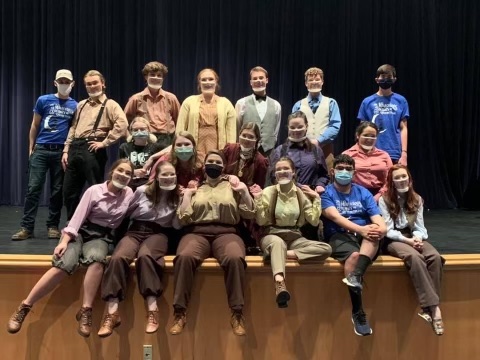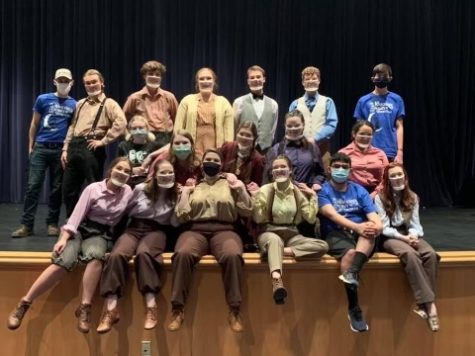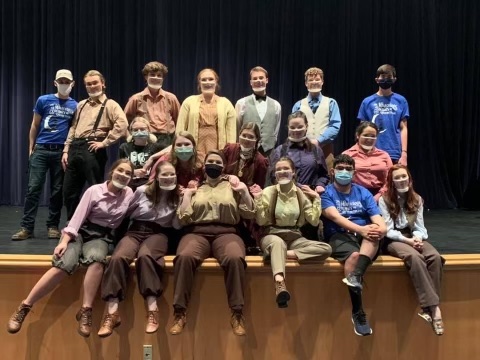 After a year of cancellations and closings, the theater lights finally clicked back on. Since November, the DHS theater department has been preparing for the UIL One Act Play competition. This year, the cast has worked hard to put on "The Miraculous Journey of Edward Tulane."
"We have been working on the play since November," senior Sarah Culpepper said.
Culpepper plays both the Traveler and Pellegrina. She's been a part of the One Act competition since the seventh grade and acts alongside senior Jackson Wann, who performs as Edward Tulane.
"The play involves a rabbit who doesn't understand the importance of love, but throughout his life he is met with new faces and challenges that teach him the significance that loving others has," Wann said.
The masked students returned to the stage through various competitions, some even being hosted at DHS. While the audience only sees the actors, the light and tech crew plays just as big of a part as any of the actors. From November to now, the cast and crew learned practice makes perfect.
"We continue to prepare and get better as a cast until our next competition," senior Marian Gordon, assistant director/light tech, said.
Through the UIL competitions, the play has advanced to regional competition. At district, Izzy Kissinger and Wann were named All-Star Cast, with Culpepper included as an Honorable Mention All-Star Cast and Gordon was named an All-Star Technician. To bring the magic of Edward Tulane to Decatur, the cast plans to perform "The Miraculous Journey of Edward Tulane" in the DHS auditorium on Apr. 9 at 6pm.
"Although rehearsals can be tough at times, the feeling of performing and advancing makes it all worth it," Culpepper said. "After all, there is no other feeling in the world like performing!"