School Spirit Soars
Student Council works to bring students together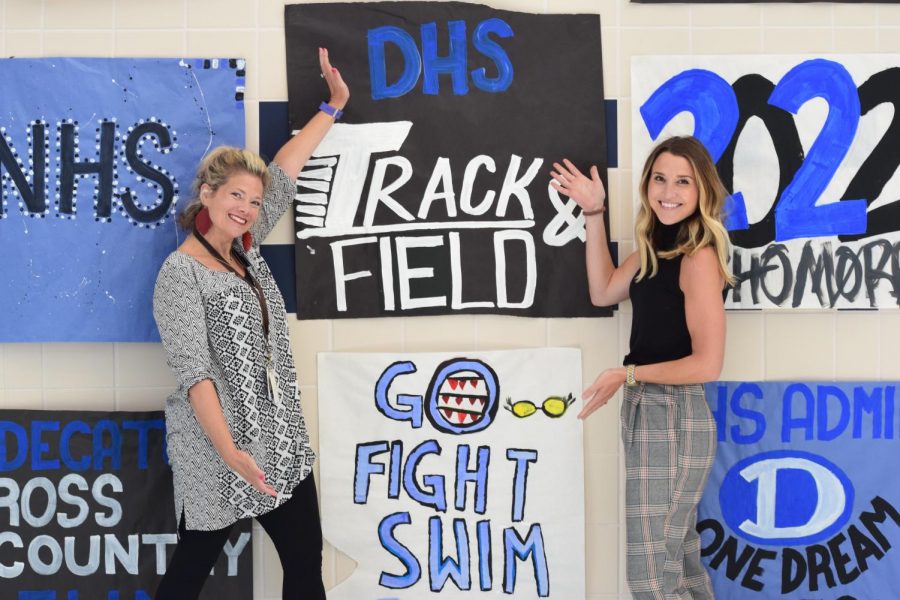 Student Council welcomed students to the new school year with an uplifting collage of posters in the hallways. These posters feature the clubs and organizations around the school that anyone participates in, in fact they encourage the students to join the clubs. Melissa McCoy and Raegan Bayless helped immensely in finding ways to increase school spirit.
"Mrs. McCoy and I have previously worked at schools that decked their halls with school pride. Since both of us are helping out with Student Council this year, we thought we would give this idea a go," Bayless said. " Our StuCo officers and other students who came to help over the summer deserve all of the credit for making our hallways more festive! They worked hard to feature all of the organizations that make DHS a special place." With these posters starting off the school year, future plans reveal more activities in pep rallies and spirit days.
"I would say I have the goal to considerably raise school spirit and encourage ALL students," McCoy said. " Not just our athletes, to feel that they are part of something special here in Decatur."
Everyone helps out whether dressing up for spirit days or offering some of your ideas to Bayless or McCoy.
"We certainly encourage anyone to join," McCoy said. "Anyone who wants to help increase our Eagle pride."
Bayless and McCoy work together with StuCo to create a sense of unity in the school. They encourage students to go out and find their passions, to make memories and to make lifelong friends.
"'Home' is where you have a place to belong, it's where you have a place to connect with others, and it's where you have a place to have fun — that's what school spirit is about," Bayless said. " We want to encourage more school spirit because it is important to feel proud of where you're from. Like our DISD motto says, 'strong roots, powerful wings'."