Pandemic Pauses Traditional Pedagogy
Perspectives from those in the trenches of school closures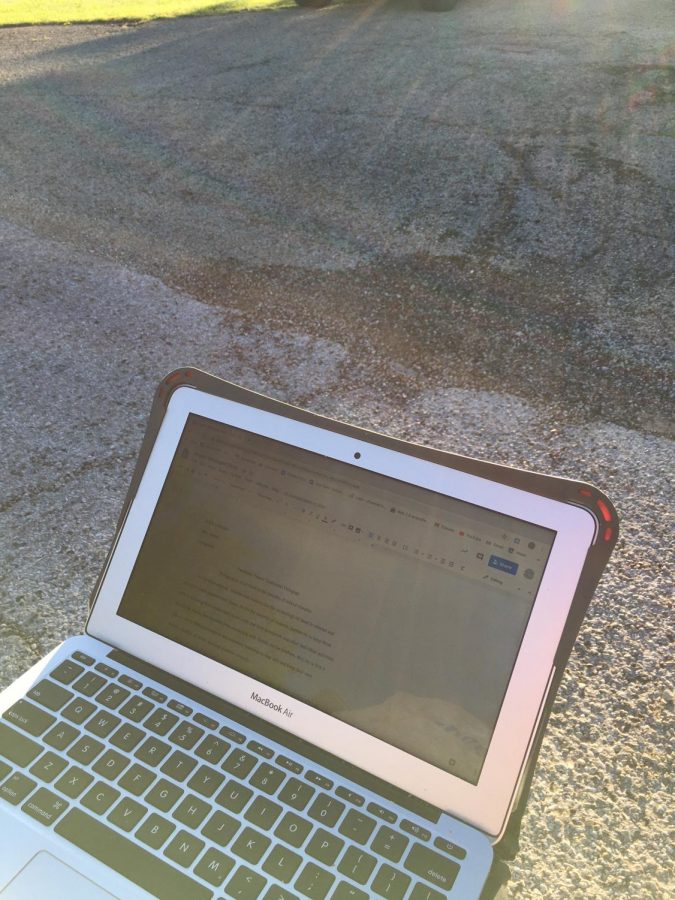 As the days wear on, students and teachers use the technology on hand to interact and attempt to teach students from home. As for the majority of students, parents try to keep them safe by isolating them inside their homes with just their homework and other individual activities around the house, leaving them little interaction with friends. As for teachers, they try to live a normal life by taking precautions and necessary measures to stay safe and keep their own families healthy, all while teaching students- virtually.
"I haven't noticed that I am improving on anything, but possibly my organization when it comes to school," sophomore Jaiden Ware said. "I have noticed that I am slipping with maintaining good sleep habits and that I am much less motivated to do school work."
For some of the students, online school work feels like busy work rather than something that challenges them. At the same time, when students learned in school, they committed a period of time where they worked diligently to finish an assignment a teacher assigned. Teachers reminded the students to work, where online school forces students to become more responsible and allows for a more self paced week. Both not bad skills to hone in the grand scheme of life, but difficult for students thrown into a scenario that demands it.
"The most confusing thing is trying to accommodate all my teachers and how they want students to do work," Ware said. Some teachers have completely different class structures, and some teachers are assigning way too much work."
Though some teachers think they might help some students by assigning busy work, it becomes overwhelming for some to complete it. The work relates to something totally different than the topic at hand. For some teachers, they see problems with their students in not turning in their work or turning it in weeks later.
"[Advice] for students, check your school email, communicate with your teacher, and set a daily schedule for when you want to complete assignments," teacher Cherie Hocevar said.
Though students see the bare minimum of a teacher's hard work, their work continues no matter what. Some students take advantage of this online learning and think that though the due date ends on Friday, turning an assignment in late still allows them to receive a 100 in their class. Though homework needs top prioritization, receiving sunlight remains important as well.
"[Students need to] communicate with their teacher, show effort and responsibility in completing their work, and FOR THE LOVE use spell check when turning in electronic assignments," Hocevar said. "Also, students need to take a break from technology daily and get some exercise or sunshine."