Violence Among Us
Contemplating political inaction as inhumanity rises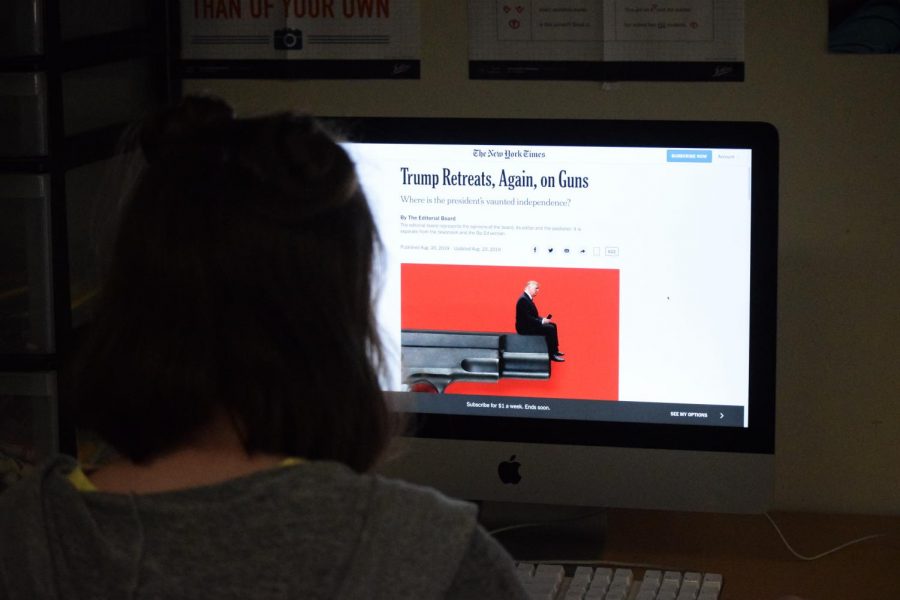 First, deadly shootings in El Paso, Texas; Dayton, Ohio and now a threat to Decatur ISD's neighboring school district in Bridgeport, Texas. The body count of El Paso and Dayton reached 31, and an obvious question remains: When will this happen next?
In this time in America, people no longer ask the likelihood of another shooting, but when and where. Instead, the narrative needs to switch to how the government plans to combat these terroristic attacks. Everyone needs to share the same goal: The improved safety of all people in the United States.
Leaders blame guns and continue to promote "more gun control," while many argue in America that gun control is never a feasible option. We uphold the Second Amendment solely because of the depth in which this amendment affects and protects American society. Many activists advocate for the removal of this amendment, saying it encroaches on the safety of United States citizens. The main problem persists: Americans' current ability to compromise; and, sadly, this quality only worsens as time moves on.
Additionally, many say that this plague of mass shootings results from the degrading mental health of the nation as a whole; yet, no initiatives started in order to combat this 'epidemic'. Another arguable point remains: Mental health issues do not cause mass shootings, and, instead, the rhetoric in which the nation speaks to one another causes these violent surges. People often revert back to old ways of thinking with bigotry and hate, which began to diminish during the Obama administration.
Conclusively, legislative action needs to take place in order to rid this national epidemic of terrorist attacks. Efforts to boost moral and mental health in the nation historically never work, and new strategies need implementation.