Time to Turn it Around
Varsity soccer looks to gain momentum after slow start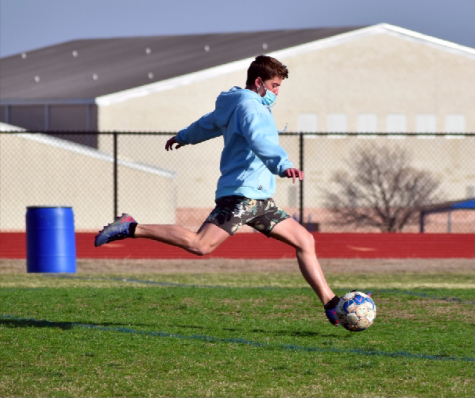 Boys soccer wrapped up their last game on Tuesday night against Mineral Wells. The Eagles lost to the Rams 2-0, after tying last week's game against the Argyle Eagles.
"We have had a good start to the year and a lot of it has been the fact that we've all bought into the program," junior Bryce Robinson said. "We have to keep having a strong mindset and keep working at a pace no one else has, to give ourselves an advantage."
The Eagles' winless start to the season can definitely be a difficult thing to endure and overcome, though the Eagles are hopeful improvement is on the horizon.
"I want to be the best captain possible at all times," Robinson said. "I am striving to improve my teammates and encourage them, that way we can all be on the same page."
Decatur plays Castleberry this Friday at home. The Lions boast a record of 11-3-1.
"We know how difficult it will be, especially because we have started the year off a little slow," Robinson said. "This could be a big chance for us to get some momentum, and we hope we all can play well to get the win!"