Let the Real Season Begin
Lady Eagles close in on district play with big wins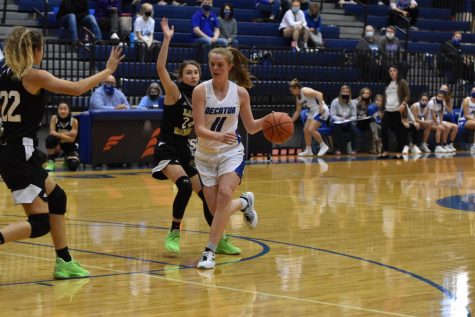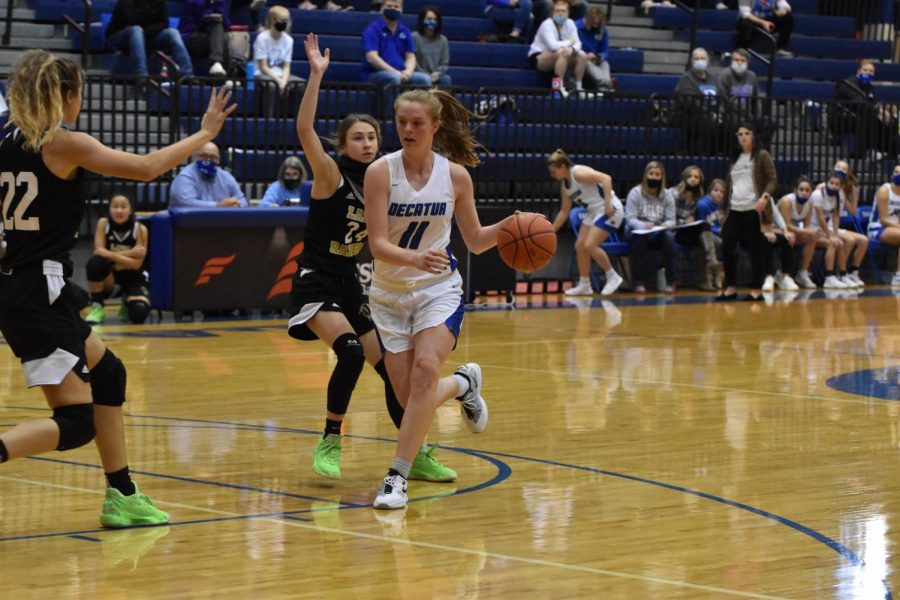 As the fall semester come to a close, the girls basketball team wraps up their non district play and the games that count begin against Argyle on tonight at home.
The Lady Eagles won their last two games first on the road against Graham on Dec. 7, and then at home against highly ranked Glenn Rose on the Dec. 11.
"We've played two really good games and we are playing well overall right now," senior Katie Hale said. "We have to communicate as a team and execute our plays as consistently as possible to be as good as we can be."
Everyone on the Lady Eagles plays an important role this season and each are a part in the team's success or failures.
"My role as a senior is to help anyway possible, whether that's on offense, defense, on the court and off the court," Hale said.
With the start of district this week, the Lady Eagles hope their string of recent successes on the court carry over into district play when they need it the most.
"Bridgeport and Argyle will both be tough games because they are both really good teams," junior Grace Lowery said. "That doesn't mean they won't be fun. They might be our two most fun games we get to play because of the challenge that comes with them."
Decatur hopes to make it further than last year into the post season, but to accomplish that they need to continue to improve on their skills with each game.
"We all have a big part in how far we go this year," Lowery said. "I can contribute by scoring and playing good defense, but everyone has different things that can make us a better team."