Shooting for New Heights
Eagle basketball begins season with high hopes, expectations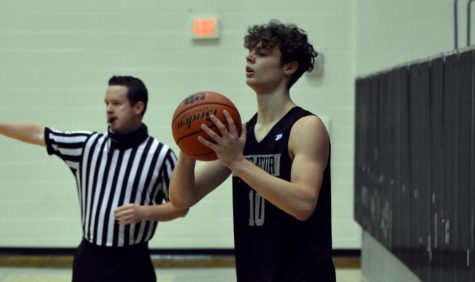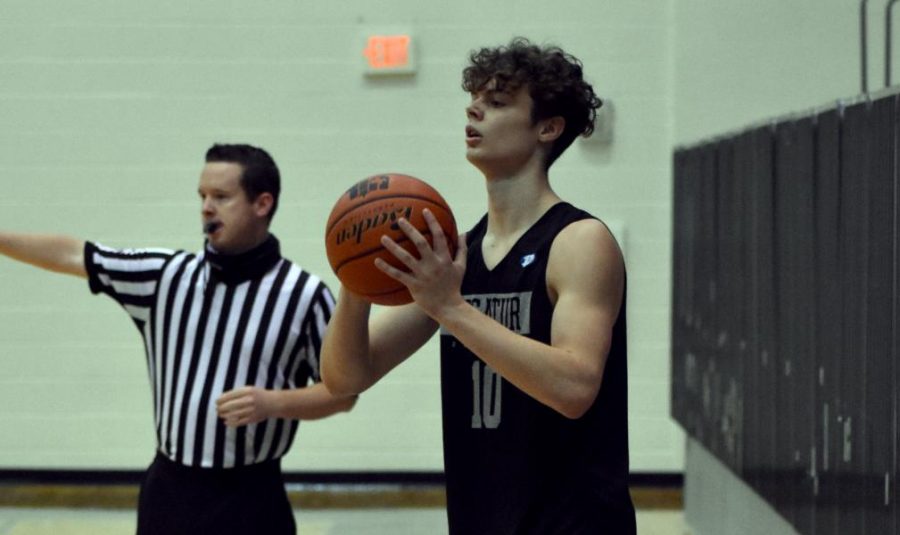 Decatur basketball is back and they began their season strong going 4-1 beating Kennedale, Peaster, Burkburnett and Melissa. Their lone loss came in a close game to Denton Ryan on Nov. 17. The Eagles scheduled game for tonight against the Dallas Carter Cowboys was canceled due to a 14 day mandatory quarantine period for their opponent.
"It's disappointing that we aren't going to get to play against them because they are a really good team, and it would've been a good test for us," senior Sam Wren said. "This team has a lot of good basketball ahead and we're looking forward to improving and winning a lot of games down the line."
The Eagles have seven seniors on this year's squad, which brings important experience for later games, but of those seven, senior point guard Calaway Dykes is the only one with starting experience from last year's season. The Eagles must improve as the year goes on because as a whole it is still relatively inexperienced on the court despite the number of seniors on the team.
"We have a lot of great guys on this team that want to win," Wren said. "It'll be a learning process for sure, but everyone we have can do something for us to help us win."
The Eagles attack will be led by Dykes, who has switched from the shooting guard to the point guard this year. He was Decatur's leading scorer last year and now the switch to the point spot is sure to expand Dykes' role.
"My role has definitely changed now that I am playing point guard," Dykes said. "I now have to get my teammates involved, and I have to be in command of the offense more."
The Eagles new faces, along with its variety of experience, give this team a great chance to be successful. They hope to continue to improve and get better so they can go far into the playoffs.
"To get to where we want to go, we have to play great defense and we can't just rely on our offense," Dykes said. "If everyone does their part this year, we can be better than people think we're going to be."