Success on the Course
Eagle Golf works on improving their game, not taking one moment for granted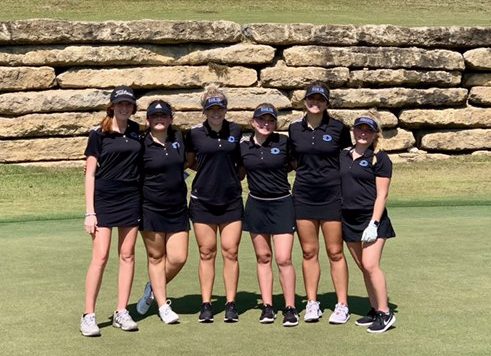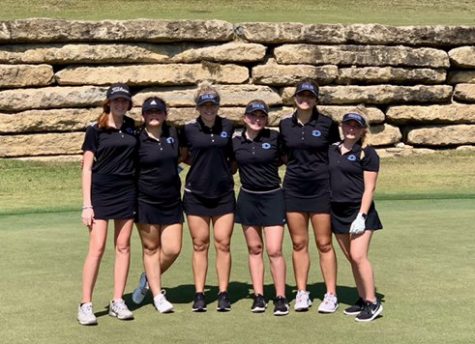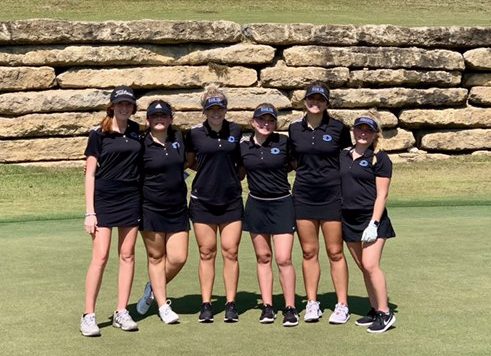 Another sport to add to the must watch list for the Eagles this fall: golf. Decatur golf played a "the fall invitational" at Brock High School on Thursday, but results are still not in. Their previous tournament at the Eaton Invitational saw the Eagles finish third as a team. The Eagles play again on Nov. 10 at the Jaguar Tour at Flower Mound High School.
"If we want to get to where we want to go, we have to continue to improve each day," junior Eric Hudson said. "Our goal is to make it to regionals and state. We can do it if we keep working hard to improve our games."
Decatur golf has strong pieces in place and those pieces are each important to the ultimate success of the team. Everyone's unique skill set brings something new to the team.
"Golf is really fun for me because a lot of people don't think I can drive the ball far because I'm only 5'6," Hudson said. "I love surprising people and bombing drives past them."
On the girls side, the Lady Eagles have had a great golf game as well this year. After their last two tournaments, they look to keep improving as the year goes on.
"We have played well this year, even though it's been somewhat different with all the COVID regulations," senior Brison Hesteande said. "I hope we can continue to play this year because we all enjoy playing tournaments together and every tournament is a great experience."
Both teams have been able to continue their seasons despite dealing with the ongoing threat of not being able to continue their season because of the pandemic. As of now, the tournaments will continue and the Eagles and Lady Eagles both have their sights set high on successful seasons.
"We know we can't take being able to play these tournaments, or any sport for that matter, for granted because it could be taken away at any second," Hesteande said. "I think as long as we enjoy each other, have fun and try our best to improve individually and win, we can consider this golf season a success."