In the Heat of the Race
COVID restrictions lead to afternoon races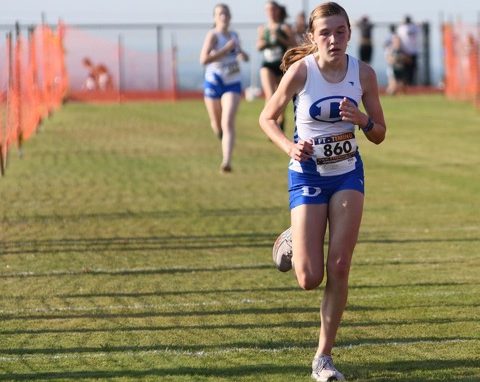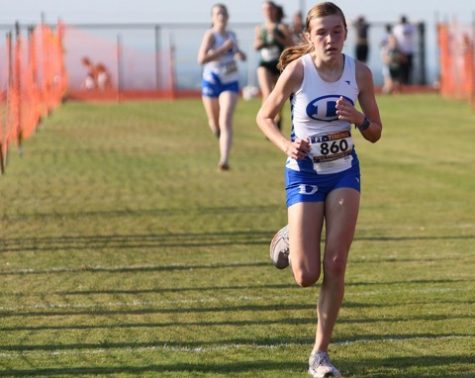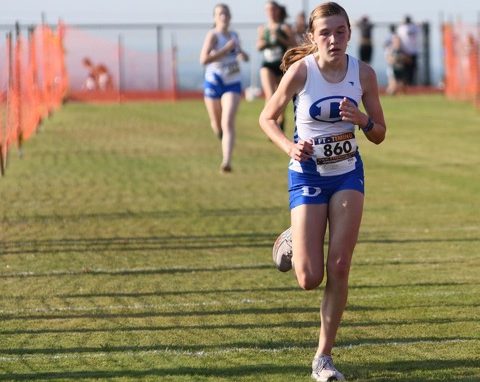 Anyone up before sunrise that finds themselves near the DHS indoor facility on any day of the week knows they will find the members of the Decatur Cross Country team waiting to begin their workout. Rising before dawn throughout the summer for workouts prepares the runners for the season by helping them grow accustomed to the cooler temperatures of the morning. A normal season consists of Saturday morning meets, August through October. Thanks to COVID, running exclusively at morning meets on Saturdays became a thing of the past.
COVID restrictions changed every sport, including cross country. In previous seasons, the varsity teams consisted of 10 people running at meets while JV had as many runners as needed. With the new restrictions, meets only allow 10 runners in any race, JV or varsity. Our team consists of about 85 runners, so only running 20 kids a meet wouldn't work. In an effort to allow everyone running and training time, the days of just Saturday meets disappeared. The team now attends meets any time of the day and any day of the week. While half of the team experienced the luxury of running in the cool morning at the Bridgeport meet on Sept. 14, the rest trudged through the Friday Night Hawk Invite on Sept. 11- roughly twelve hours and several, much warmer degrees later in the daytime heat.
When a person runs routinely, the smallest things hold the greatest power to throw them off their game. A shoe might be too loose or the course too hilly, but a common problem is the Texas heat. The hot temperatures significantly change a runner's time and cause fatigue faster than running in the morning. Despite Friday's meet taking place in the evening, the humidity and heat still made an appearance, and made quite the difference throughout the evening.
As the season continues, expect masks and social distancing to rule the meets while running in the heat fades to the background. The next races are set to be run in the cool mornings, making it a relief to both the runners and coaches alike.