Fall Tennis In Full Swing
Eagles start district play early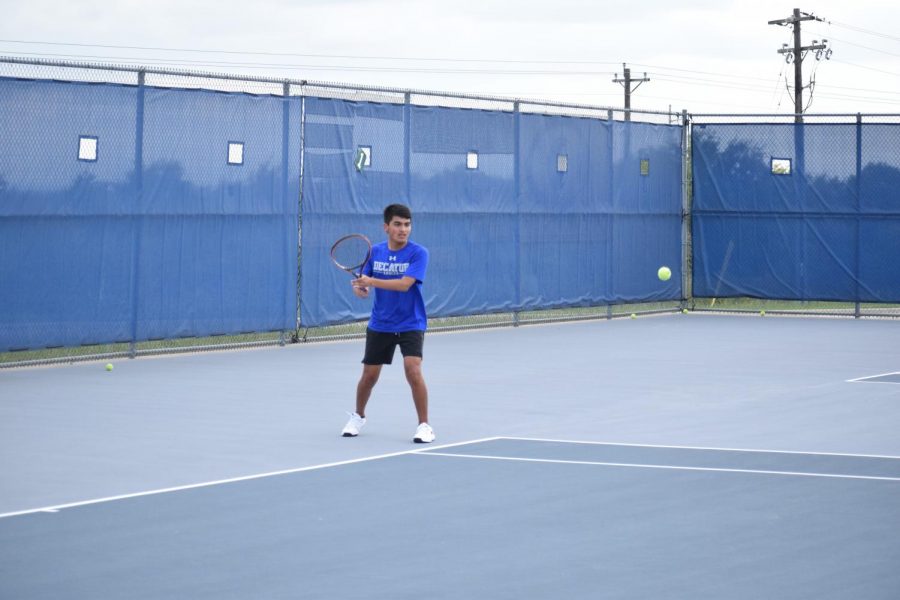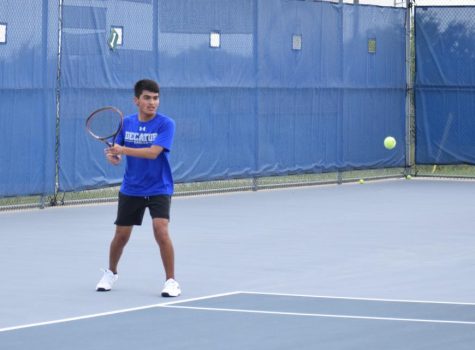 UPDATE: Due to inclement weather, today's matches against Krum are postponed and the Eagles will face the Bobcats on Thursday.
After their season kick off against Bowie at home on Sept. 15 ended with a win, Eagle Tennis will spend the next two weeks on the road taking on the Krum Bobcats and the Argyle Eagles.
Decatur Eagle fans can catch them at home again on Oct. 6 against Peaster.
"I'm really excited for this season because I've worked hard, and I am excited to see if It pays off," senior Jada Boner said. "I hope that we can all continue to compete and have fun."
Their first district win ended with 15 wins over the Bowie Jackrabbits' 4. The boys singles won 5 of their 6 matches. Those matches included Jett Cartwright (10), Alex Alcaraz (12), Reid Terrell (12), Jackson Terrell (12) and Tanner Scroggins (12). The girls' singles wins included Abigail Mcbride (11), Erika Dusek (11), Taylor Branscum (12), Emma Mcalister (12) and Kenna Chaney (12). Both teams won all of their doubles matches.
"I think everyone played pretty well and we were happy with how we did," senior Alcaraz said. "I'm proud of the way we played and I hope we can keep it up."
Decatur is full of players who love the game and it shows when they play.
"I wanted to play tennis because a lot of my friends were doing it and I thought it would be a fun experience for me," Alcaraz said. "I wanted to try something new, and I'm glad we are all enjoying each other and the game."