Run It Back
Eagles looks to continue dominance in cross country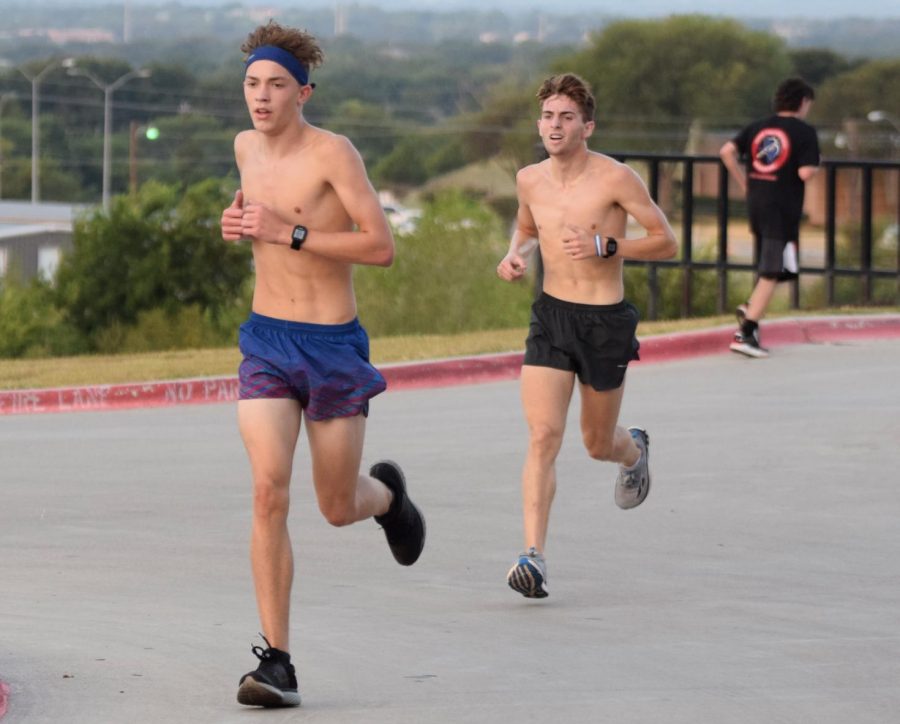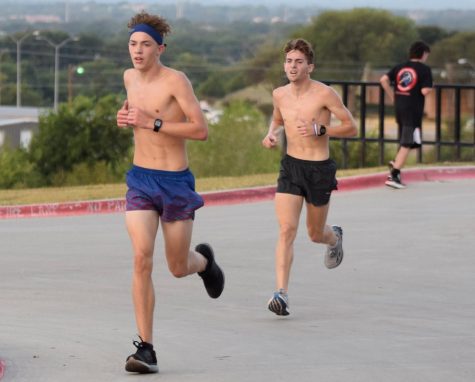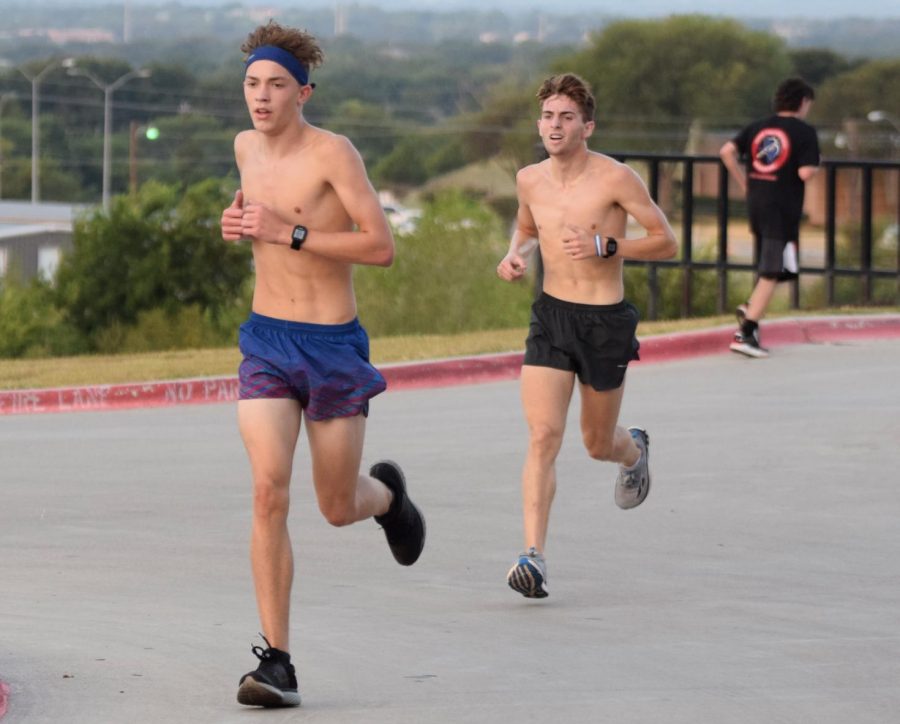 After another successful season last year, the cross country teams make their return with new runners and a new identity. The boys team lost leaders from the past few years when runners Gabe Embree, now at Abilene Christian University, Tristan Read, now at Oklahoma State and Lennon Blanco graduated. They were all top runners for the Eagles in 2019 and in previous years. Read and Embree both are running for their division-1 colleges this fall.
"There is definitely a different atmosphere without them here and it's kind of a weird feeling," sophomore Hunter Smith said. "We still are pushing ourselves to get better everyday and continue to be successful."
The boys cross country team looks to bring back another state title with returning runners and legendary leader and mentor, Coach David Park.
"I really want to win state with this group of guys," Smith said. "We have great runners and great coaches. We believe we can do it."
On the flip side, the Lady Eagles, led by an experienced group of girls, hope to improve again this year under Coach Kristina Edwards' and Park's combined experience and guidance, along with Coach Landon Wren, former Eagles football coach who joins their team this year.
"It's been an uncertainty if we would even be able to race, so it's nice to know we have a chance to race this year," junior Jentry Lamirand said. "We really want to win, and we want to win district and qualify for state. We have a chance if we continue to work hard."
Both cross country teams prepare to take their mark and leave one as they ready themselves for this new season, in a pandemic. With so many things changing regularly from UIL, TEA and other agencies in charge of health and safety, these runners may have things going against them in this COVID crisis, but add up their prior performances, coaching staff, their overall drive, and of course the legacy of championships under their wings, and they won't stop until they earn that title this season.
"I am so ready to get to run with our new team," senior Colby Berg said. "There is gonna be a lot of opportunities to prove ourselves this year with the less crowded races, and me and my teammates want to prove ourselves in those opportunities."