Program Takes New Turn
Players prepare for season of high expectations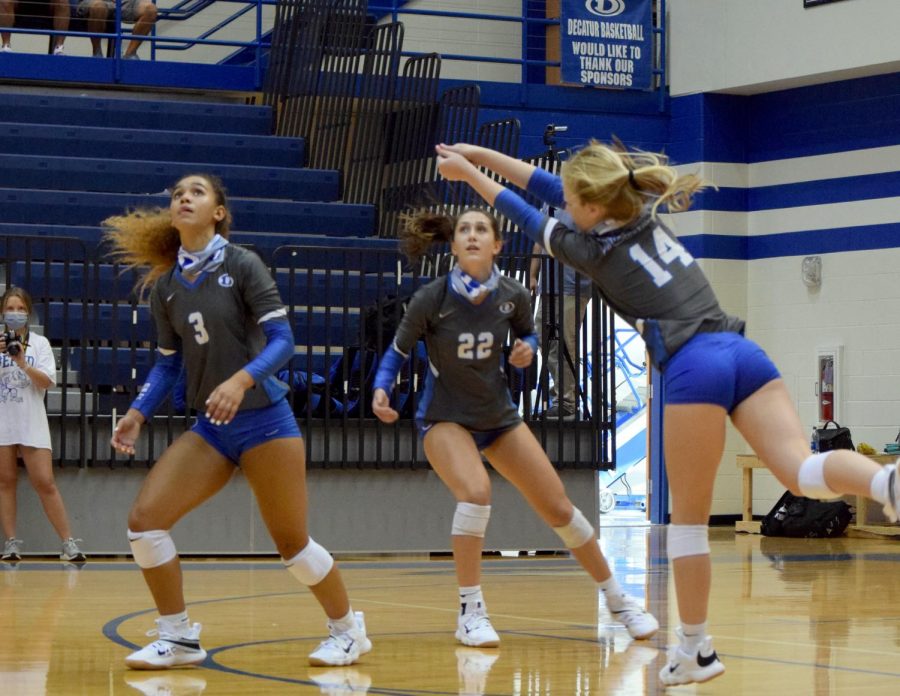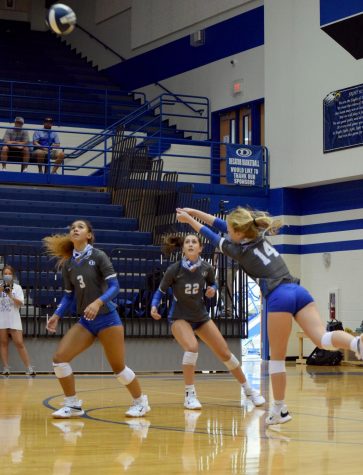 Whether they played or not, the students of DHS buzzed with anticipation at the arrival of the new volleyball coach, after the sudden departure of the previous head coach. The team wants to return to the court stronger than ever and the change in coaches allows them to make an impressive entrance.
Catherine Foerster, starting her 13th year as a coach, took over the position as the new varsity volleyball coach. Coming from Hereford, a frequent rival of the Eagles in the playoffs in recent years, Foerster's passion for the game remains unmatched after meeting her team and locking in her first impression. Her expectations climbed to nw heights after seeing the team in action in their first practices this season.
" I think this could be a really big powerhouse of 4A volleyball and I still think that," Foerster said.
While the team made a lasting impression on Foerster, she made one on the players as well.
"My first impression of Coach Foerster was intense," senior Kenedy Houchin said. "It was definitely a change. We had to adjust and work harder, but I think it's worth it."
Players and coach alike agree on the challenging intensity of practices and games under the new leadership.
"I would say it's pretty intense, detail orientated and high energy," Foerster said.
Senior Tayte Helton, a varsity player for all four years, thinks Foerster's coaching style varies from the previous coach in the way she conducts practices.
"It's very black and white," Helton said. "She's all about discipline and being coachable."
Despite the large amount of time Foerster spends with the team, her commitments extend far beyond volleyball. She stays busy in her free time with two young kids and a third one due in September.
"I would say some days it's harder than others, for sure, but I have a lot of good support systems surrounding me, so I think it's set up for us to be successful here," Foerster said.