Life without sports
Covid-19 takes away more than just classroom experiences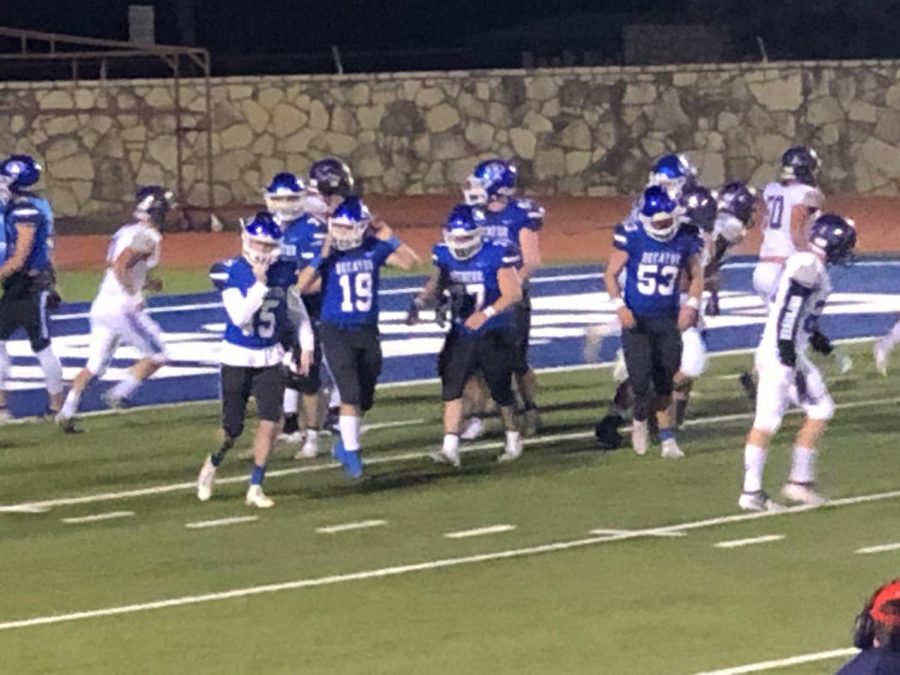 What a crazy time in our world. No large gatherings, no public events, many of us continue to stay inside our homes and one of the toughest things to grip is the fact that the world of sports halted as quickly as the curriculum did. At Decatur, the cancelation of all spring sports makes many of those athletes wonder when they can safely compete again.
"It's tough for us because I was really excited for track and to get to run with everybody," sophomore James Lewis said. "It's gonna be hard to wait an entire year to try and do this all over again."
For the soccer team, they experienced one of the best seasons in Decatur's history. Their balanced attack led the Eagles to a 6-2 record and a chance to take district.
"We were playing great and we had a great thing going," sophomore Bryce Robinson said. "The team we had was winning some big games like against Argyle, and it was giving us momentum toward the playoffs."
High school athletes weren't alone in these sentiments. Professional athletes echoed these feelings as announcement after announcement came in from the leagues about season cancelations and postponements.
"It sucks because I love to watch the NBA playoffs and we didn't get to see it happen," junior Sam Wren said. "Hopefully it resumes and we get to see everything unfold."
Covid-19 really affects a lot, but sports being something that brings a lot of people together makes this even tougher for people sitting at home sheltering in place. While the tough times will for sure pass, it remains hard for dedicated spectators to stay at home with only reruns of noteworthy games replaying on sports channels.
"It's really weird to go around and see all these businesses closed, and it is even more weird to not be able to play with your friends and enjoy the sports we watch everyday," Wren said. "COVID-19 has affected us all and it has been hard to get used to."