Burning The Competition
Track season begins in record breaking fashion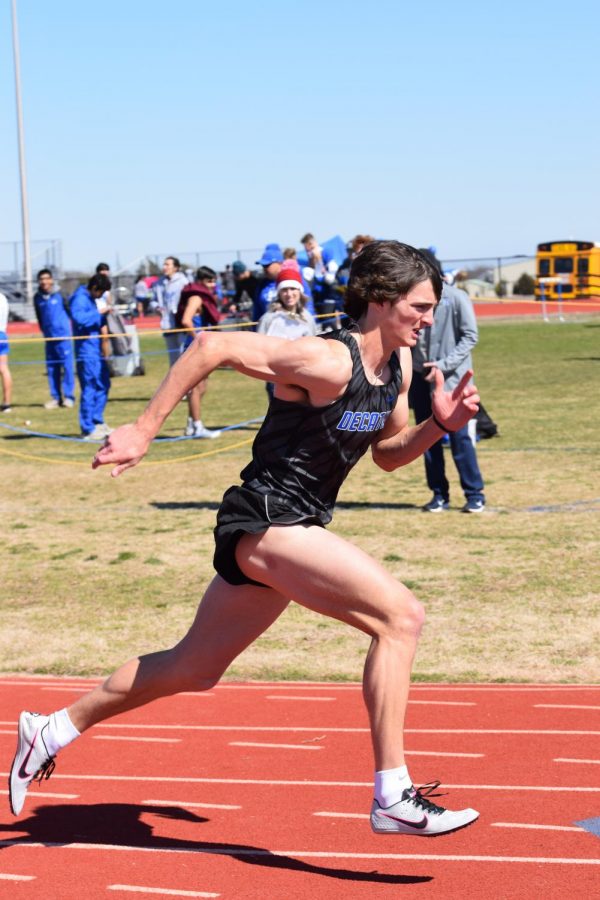 Track and field season is underway with all of its high flyers, fast runners and all around athletes. The year, although young, already brings excitement. In the second meet of the season at Richland, senior Triston Read broke the Decatur 800 M record running a 1:54:63.
"Breaking the record was definitely a big thing for me," Triston Read said. "I felt good and I really just wanted to do my best to win."
Read, who went to state last year for the Eagles, hopes to return this year with a chance of coming out victorious this time.
"Going to state was fun last year, but I want to come out and do better," Read said. "We know that a lot of us have a part in taking home some medals and we will do all we can to try and make that happen."
The girls also bring their own goals to the table, and the talent they possess gives them a good chance to accomplish those goals.
"I want to return to regionals this year in the 400, 200 and 4×400 relay because I felt like I was really close to making it to state last year," sophomore Kaylee Peterson said. "I really hope to get my personal record this time around."
Track is difficult, with all of its different types of races and the tough competition the competitors face in field events, which makes this season even more of an uphill climb.
"I run the 400, 200 and the 4×400 relay and they are difficult for sure," Peterson said. "They are so hard because they are all really close to each other each meet, so you have to regroup really fast so you can do your best every meet."
Although this is the last year for the seniors to run, the memories they accumulated over the years are sure to last forever.
"Over my four years here I have had fun hanging with all my friends and getting to go to all the meets with them," senior Noah Young said. "We have had many successes together and it has been memorable."