Merry Swishmas
Teams carry successful seasons into new year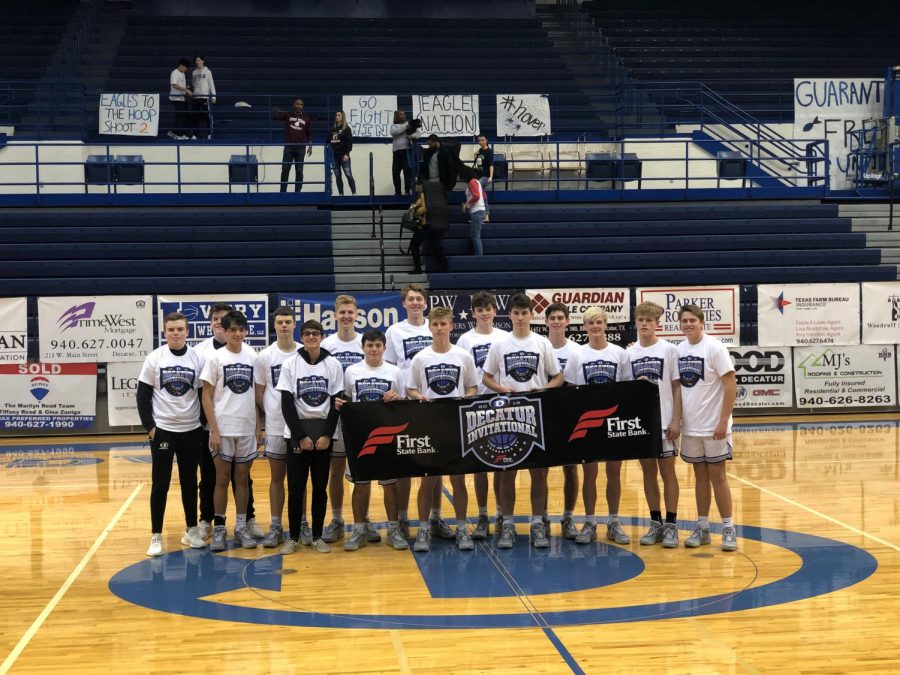 Hoops season begins with district play later this month, and both teams bring high aspirations for the 2019-2020 season. Decatur mens, and women's teams both began the season strong in late November with two top ten rankings.
"I think that our schedule is tough for sure," junior Samuel Wren said. "We've played a lot of tough teams to start the year, but it is going to help us down the line."
The Eagles bring back eight seniors, some of whom now bring the experience of the state semi-finalist team last year.
"Going to state last year will definitely help us this year to get where we need to go," senior Grayson Harris said. "When things get tough this year, having that experience is going to help."
The Lady Eagles started off the season unbeaten and gain more confidence every game.
"I think we have been so successful thus far; one because of our strong team chemistry, and two because of our ability to be coachable," senior Gracie Isham said. "Those two things have been extremely important to winning games."
The road gets harder when district begins, but they know what need to accomplish to keep up this level of play.
"I think we need to make sure we keep our confidence going as we start to play more difficult games and opponents," Isham said. "We also need to continue to work as hard as we have been, and communicate with one another."
As both teams march into the new year, the success both teams have accumulated thus far represents Decatur High School well.
"We're all excited to see how far we can take this," Harris said. "After last year, we really want to go and win it all."