Eagles Soaring High
Decatur puts perfect season to the test this Friday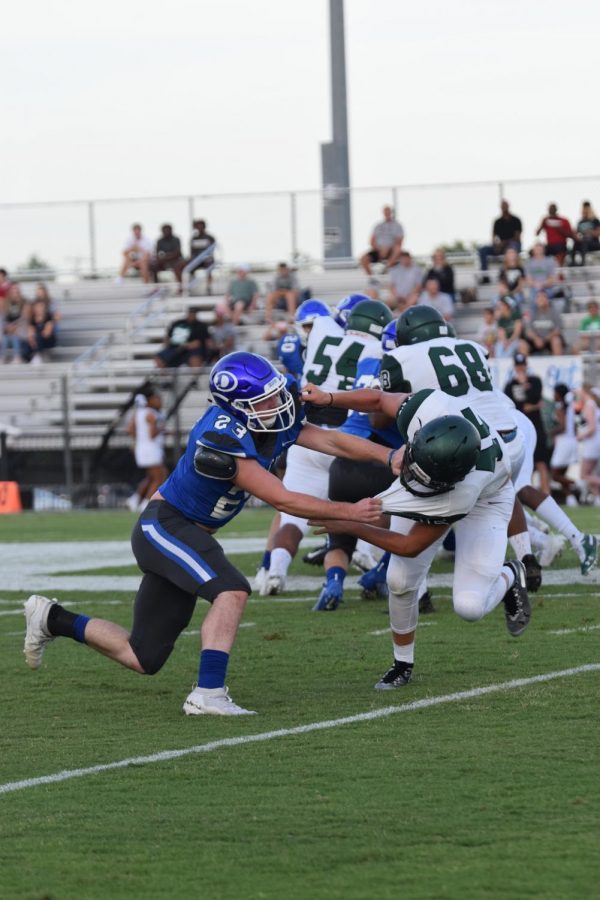 Rolling through the season with a 9-0 record, the Eagles refuse to slow down anytime soon. Tonight at Eagle Stadium they put their undefeated record on the line against the 8-1 Gainesville Leopards.
"I'm excited to play because we are having a really good season," sophomore Karter Houchin said. "We have to come ready to play."
Decatur goes up against a Leopard team that is rushing for 260 yards a game, and the Eagles need limit that if they want to win.
"They have a good team, we will have to be ready to play," Houchin said. "If we play good defense against the run, I think we will have a good chance to win."
With well rounded play all year, the Eagles remain undefeated and looking dangerous, and with their battle against Gainesville, Decatur plans to keep this dream season alive.
"We're playing really good right now, and I want to keep it going," Houchin said "This season has been really fun and I don't want the wins to stop now."