Football Update:
Decatur begins district play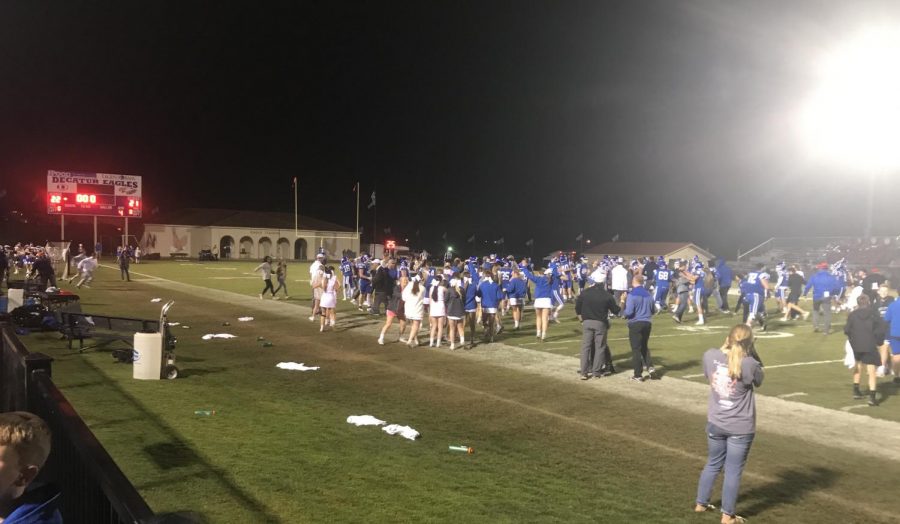 After a 5-0 start, Eagle football heads to Wichita Falls to play Hirschi tonight for the first district game of the year. Decatur, comes off a bye week, while Hirschi is coming off of three straight wins after a season opening loss. The game begins at 7 pm.
"I think it will be a tough game, but definitely one that we can win," senior Charlie Rodgers said. "We beat them last year, and hopefully we can win a tough one on the road."
Last year's game went down to the wire, as Decatur pulled out a shocking upset of the Huskies, who then ranked in the top ten in the state of Texas for 4-A football.
"The game last year was really fun for everyone, playing, watching or even on the sidelines," senior Ryder Partridge said. "Finally getting to play in it this year is exciting, I hope that we can pull it out."
Decatur now sits undefeated and a win on the road puts Decatur at a great position to make the state playoffs this year.
"It's a huge game for us," Rodgers said. "We have to come out and play well and hope we come out with a win."