A Look into the Future
Seniors begin to make plans for after graduation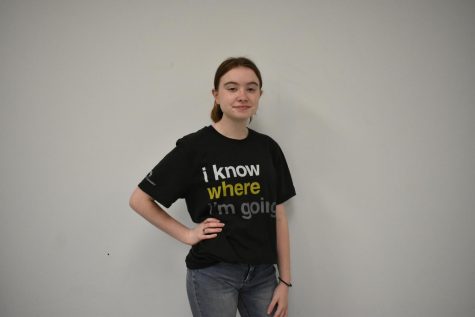 For many students at DHS, the fall semester means the beginning of a new year. For seniors, the fall semester holds a different meaning. In the first semester of their last year as a high school student, they're expected to apply to colleges and make decisions about their futures, all while enjoying the last experiences high school offers. The spring semester means a time of last high school experiences and prepping for all things post high school.
College admissions tend to be a daunting task for seniors. Application requirements include essays, teacher recommendations, transcripts and cramming all high school accomplishments on one document to outshine the other applicants. It's easy to assume completing and sending off the application induces the most stress, but in reality the wait to hear the college's decision causes even more of a disturbance.
"I think the most stressful part was actually after my application was done and I was just waiting for word back," senior Magen McMillian said. "I applied to Baylor as an early-decision, so I knew if I was rejected I'd have to start back at square one."
Despite the stresses of applying to schools, some find the thought of leaving their hometown more nerve wracking.
"I would say the anticipation of the future has been the most stressful part because I know it won't be the same as it has been for the past thirteen years," senior Lindsay Gogniat said.
The nerves of leaving a tried and true routine definitely take a toll on the class of 2020, but even with the upcoming change, many students look forward to the new experiences that await them in college.
"I'm planning on attending the University of Arkansas and majoring in business," senior Emily Childress said. "It was an easy decision to make because I already have family attending the school and I loved the campus."
While many seniors choose to pursue a higher education after graduation, options present themselves for those looking for a different path. Students who feel called to help others but want to jump straight into the workforce find similar opportunities in positions as an emergency responder or joining the armed forces.
"I want to try to join the air force and become a Pararescue Jumper or join an EMS department," senior Major Smith said. "I have always wanted to work in those fields. The feeling of going into work and helping someone on the worst day of their life is the most rewarding experience."