Homecoming Happenings
Eagles 'Rock On' in spite of safety adjustments to traditional celebrations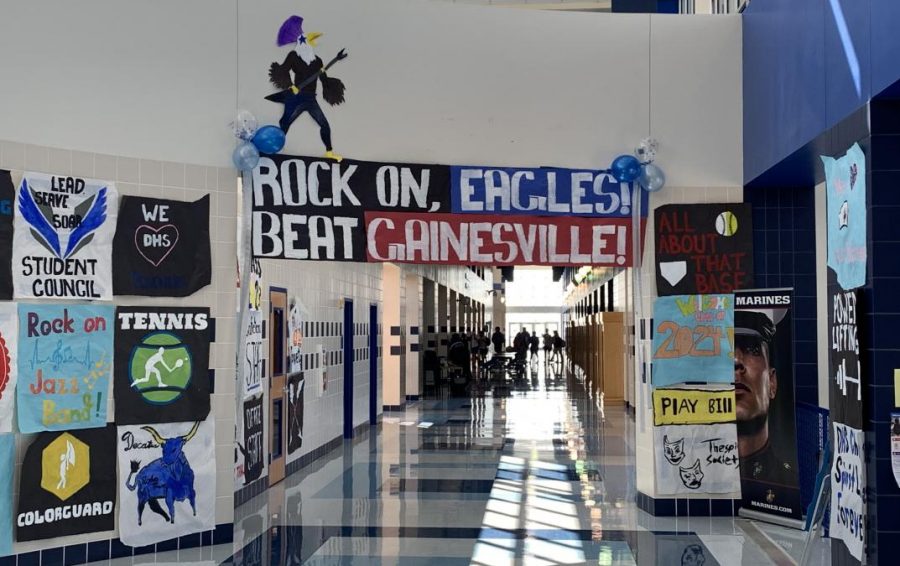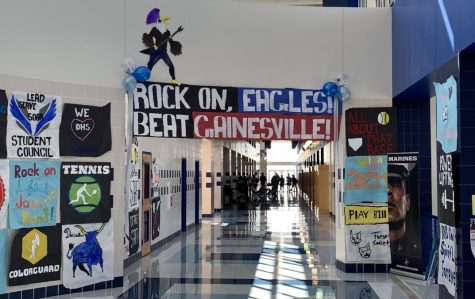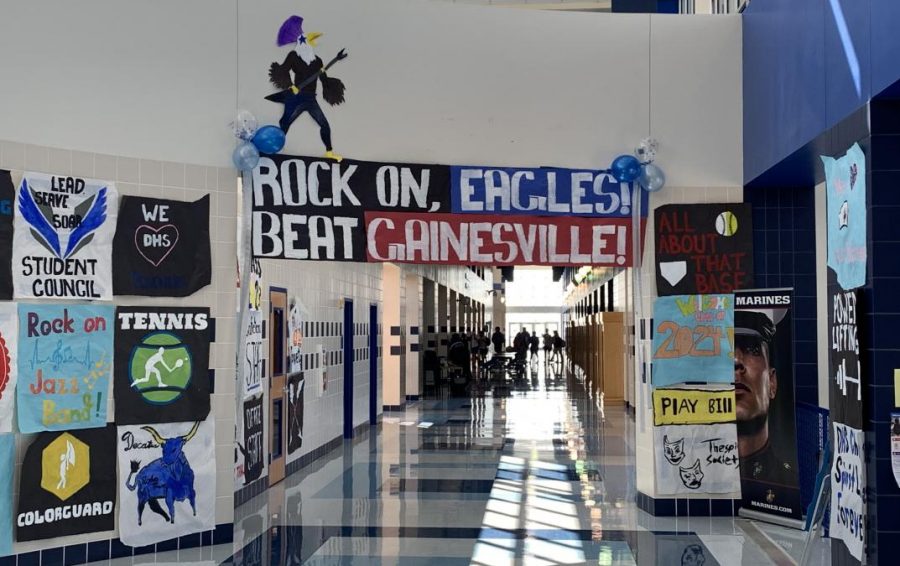 Homecoming week just hit DHS, and the theme days are in full swing. Emphasizing the overall theme of homecoming this year, "Rock On, Eagles", the dress up days are as follows: Mosh Pit Monday, Band Tee Tuesday, Take it Easy Wednesday, Battle of the Bans (class color battle) Thursday, and Rock, Eagles Friday.
Instead of the traditional parade around town and through the square, COVID-19 restrictions and protocols forced Decatur ISD to make a few changes this year. The biggest of the differences is the implementation of a reverse parade on Wednesday evening at 5pm in the high school parking lot, in lieu of the traditional one through town..
"To cut down on crowd gatherings for this year's parade, we will have a reverse parade. This means that the floats will be stationary and the cars will drive by," Director of Communications for DISD, Sally Rodgers said. "Homecoming will be held at the football stadium because the gym doesn't hold enough people to social distance."
The district has planned for a long time to improvise a way to make this year's homecoming work. COVID-19 has made it difficult to say the least, but they have come through with a plan so everyone can enjoy homecoming week as much as possible and as safely as possible. After all, COVID-19 has taken too many things away and delayed even more, and the students and community need a sense of normalcy anyway they can get it.
"COVID-19 has forced us to look at everything differently," Rodgers said. "We can't do so many things like we normally do because of the virus. But I think it says a lot about the district and our city that we were able to come together and make this happen for our kids and our community."
The community pep rally will be held at Eagle stadium on Wednesday, October 7, at 7:30 P.M. The week's capper is of course the football game at Eagle Stadium on Friday, October 9, at 7 P.M.
"Homecoming is more significant than it has been in decades," Rodgers said. "With so many things different in our schools and our community, homecoming provides a sense of normalcy that we all sorely miss. Tradition has a way of making us feel that everything is going to be okay, and that's the promise that we as a community, and a country, need."