Rough Start to School
Students, families weigh benefits, risks to returning to campus in person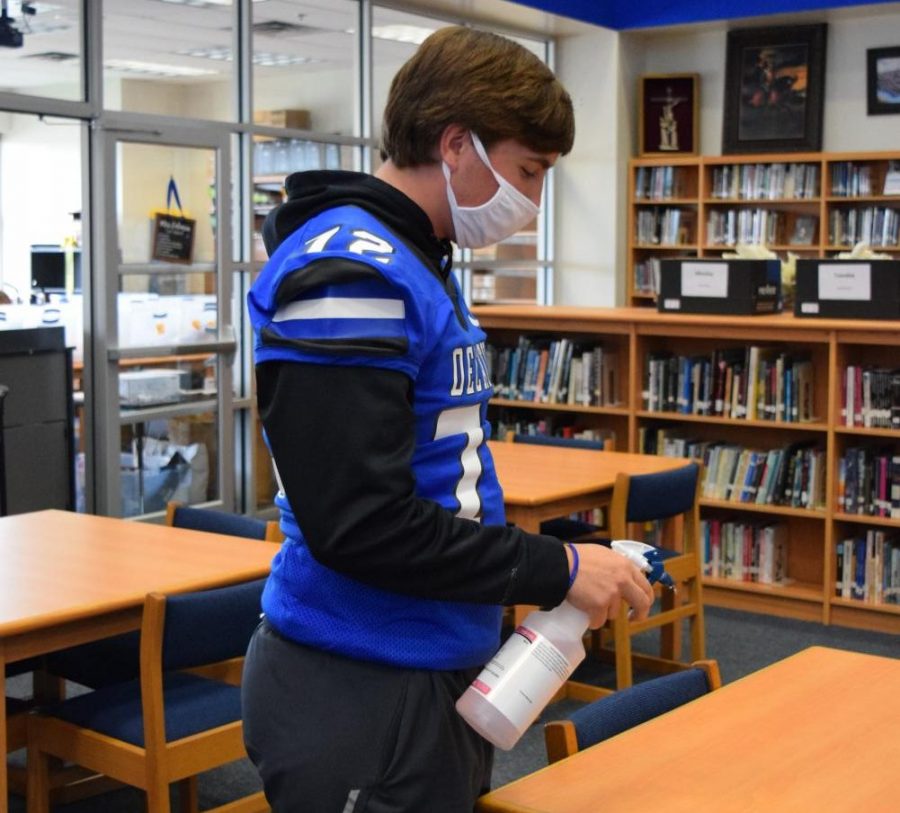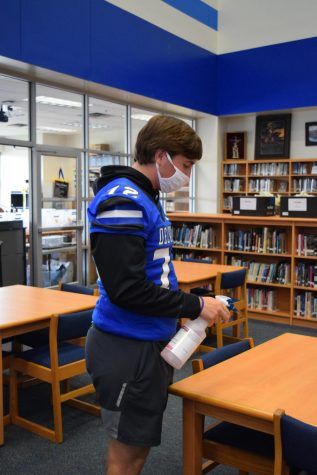 The 2020-21 school year began in mid-August, but not without issue and various inconveniences for those involved.
The year 2020 already brought a wide variety of challenges over and over again, but the idea of starting school back up, and in person nonetheless, posed several possible issues. From tech troubleshooting to new policies aimed at improving procedures at DHS to precautionary measures meant to prevent the spread of Covid-19 throughout the DISD campuses, the abounding changes held the potential to overwhelm even the most easy going of individuals.
"I have had a hard time these past days with my laptop, it just hasn't been functional and I luckily got it fixed," online learner and sophomore Corin Gonzales said.
Parents and students alike weighed their options based on the unknown risk of spreading the virus, the requirement of wearing a mask while on campus and at campus events, and the sheer numbers of people that fill up the campuses each day. The overall opinion for the new safety measures at school seem to bring mixed answers, and a few students think that the measures taken need to improve and the cleaning of surfaces between classes and groups of people may not be enough.
"The adjustments they made are sufficient to keep us from getting Covid-19, however during lunch we sit right next to each other. I think it's pointless for them to have all these rules when at lunch we're exposed to the virus," in-person learner and sophomore Candy Nieto said. "What they mean by sitting spread apart isn't that good of a distance. The people you sit next to are still relatively close to you."
While the goal not only focuses on social distancing individuals as much as possible on campus, it also requires to limit exposure to the same group each day. Keeping students with the same classes and core lunch table group each day proved one of the best options available to the numbers of students enrolled at DHS. Students also express mixed opinions about the requirement of wearing masks.
"I'm comfortable with them. The only thing that bothers me are people who choose not to wear them, when they are perfectly capable of wearing them," Nieto said.
Other students still need to get used to the masks, but accept the necessity of wearing them.
"The masks suck but we'll get used to them," in-person learner and sophomore Aiden Lowe said.