Bistro Open for Business
Eagle Cafe offers limited alternatives to traditional school food options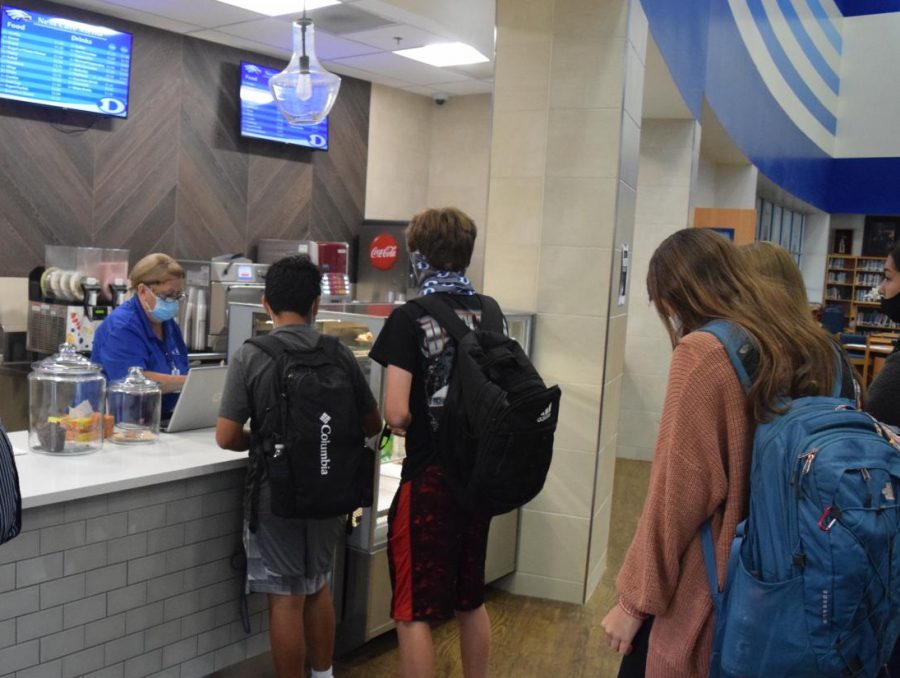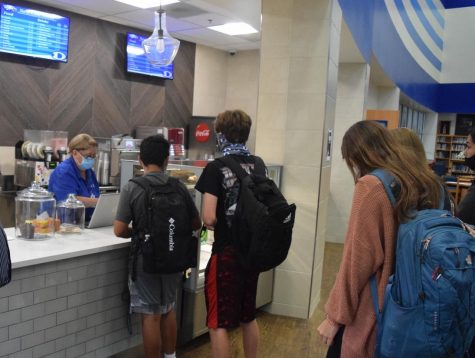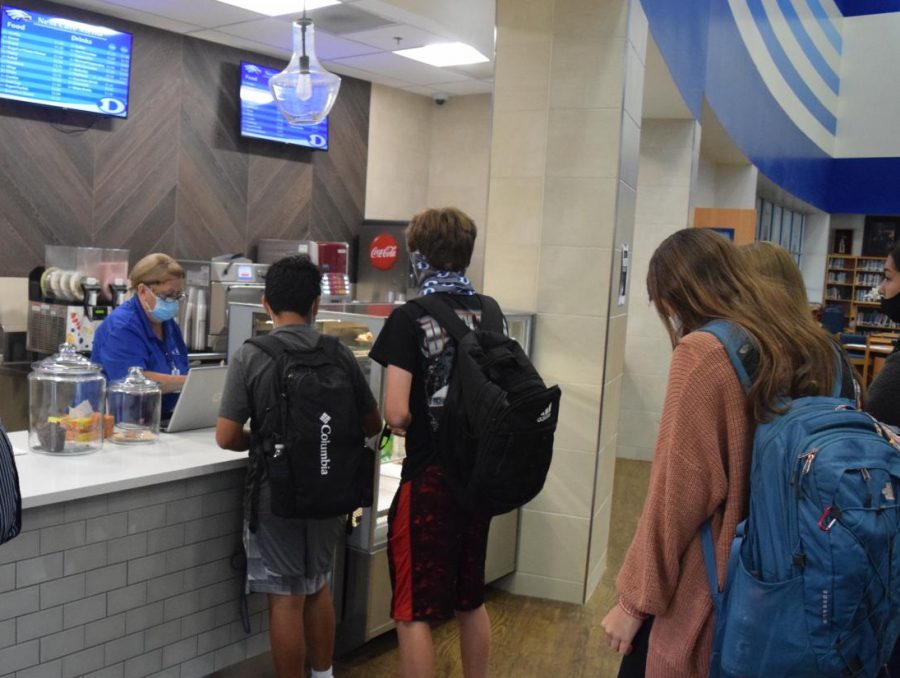 Now that the campus bistro, the Eagle Cafe, reopened, students and staff visit the library for a quick on the go meal before class starts. When the bistro opened mid September, students realized they were only serving a limited selection of food.
"I felt like school was incomplete [without the bistro being opened], but now that it is open, it's just another benefit," junior Jimmy Gamino Aldape said.
As of now, they only serve pastries and drinks. Hoping everything goes well with the COVID situation, the bistro staff plans on adding items for lunch like sandwiches, and then,eventually, the rest of their menu items soon after that.
"I'm excited to try more foods and the new items they will put out," junior Malachi Kao said.
When athletes finish their practices in the mornings, instead of going to the cafeteria, they make their way down to the Eagle Cafe for a quick snack before class. They buy their favorite drinks and food that gives them that small burst of energy to make it through classes until lunchtime.
"When the bistro was closed, it was tough because I don't get to eat a lot before basketball, and it is really important to refuel our bodies after practice," junior Garrett Rodgers said.
For students who prefer the cafe food, they now go and eat in the library. The bistro serves the same food throughout the year, and when teens choose not to purchase food in the cafeteria, they always have another option. While everyone remains in school, the Eagle Cafe continues to serve hungry teens and staff with their assortment of pastries, drinks, smoothies and coffee.
"The opening of the bistro benefits not only the school, but the students as well," Gamino Aldape said.