Game Days Lack School Spirit
Pep rallies, assemblies restricted due to COVID-19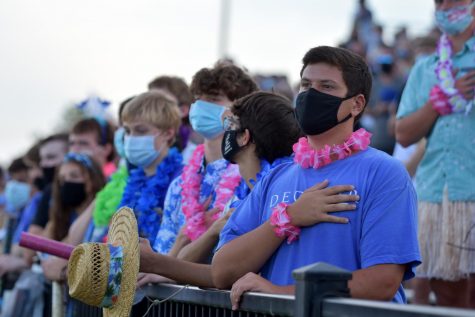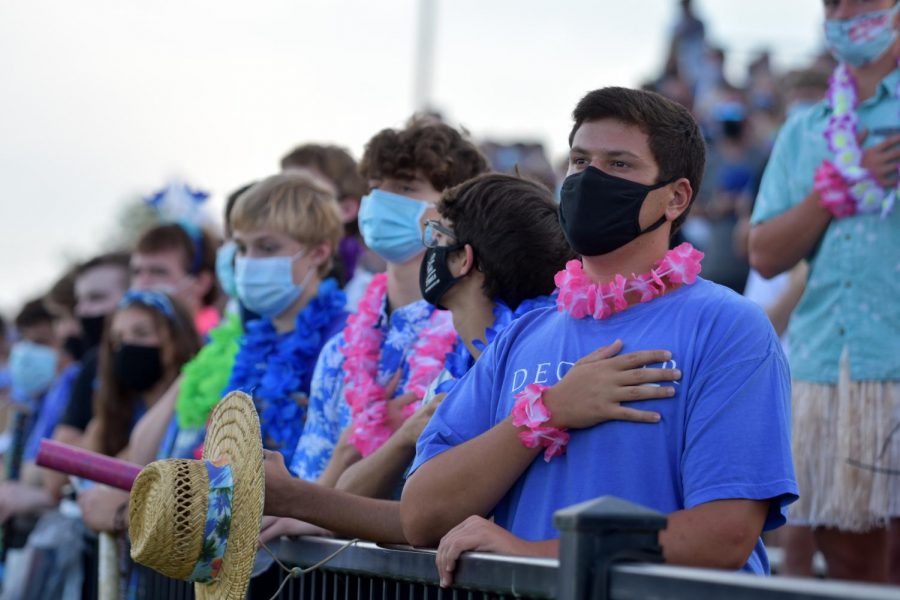 This school year, more than any other, brings and keeps on bringing more and more restrictions. These restrictions seem annoying to students, but they serve a very important purpose amongst the Covid-19 pandemic.
Due to safety precautions Decatur High School cancelled any events this year, pep rallies and send offs, that include close contact. Most students show no concern or worries about the school not hosting pep rallies, but a few students express mild disappointment.
"I've never cared too much about pep rallies, so I don't necessarily have a good or bad opinion about it's discontinuation. Although, there is a little less personality in the school without it which is a bit disappointing." sophomore Sebastian Campos said.
Most of the students that miss the pep rallies tend to play a role in the activity. From playing in the band to performing with the cheer team or running the show as a member of student council.
"My role was playing in the band and it was fun. I enjoyed it a lot," sophomore David Sparkman said.
When given the option to modify the setup for pep rallies to make them possible in a hypothetical scenario, the students mentioned how the pep rally needs to be operated with thorough sanitation for everyone.
"What I would do is ensure that everyone had facemasks and that teachers/staff would be around to make sure they are on, and have them carry hand sanitizers to pass to students to help with sanitation," senior Brandon Nieto said.
Another student stated that to make it possible, the pep rally needs to be held somewhere outdoors to ensure safe distancing.
"I would most likely make the pep rallies take place outside of the school on the field. This way it might be easier to mandate social distancing and make it somewhat safe for the students," Campos said. "It would take a lot of effort to execute."
With the pep rallies gone for this year, the football games find themselves at risk for not executing the same exciting feel before the game, amping up for when the game finally starts.
"I don't think so, as pep rallies would usually be the main event to kick off the excitement for the football game." Nieto said.
For the last few games the drumlins has marched through the hallways on Friday afternoons attempting to promote school spirit among students. Student Council has also implemented spirit days for home games, such as Hawaiian day and patriotic day. Despite the addition of these elements, without actual pep rallies taking place, school spirit at Friday night football games still lacks in noticeable ways.
"They probably won't have as much hype because the pep rallies served as a build up," Sparkman said. "Without the pep rallies, I seem like I'm a little less attached to the game."