Senior Season Setbacks
COVID-19 changes plans for Class of 2020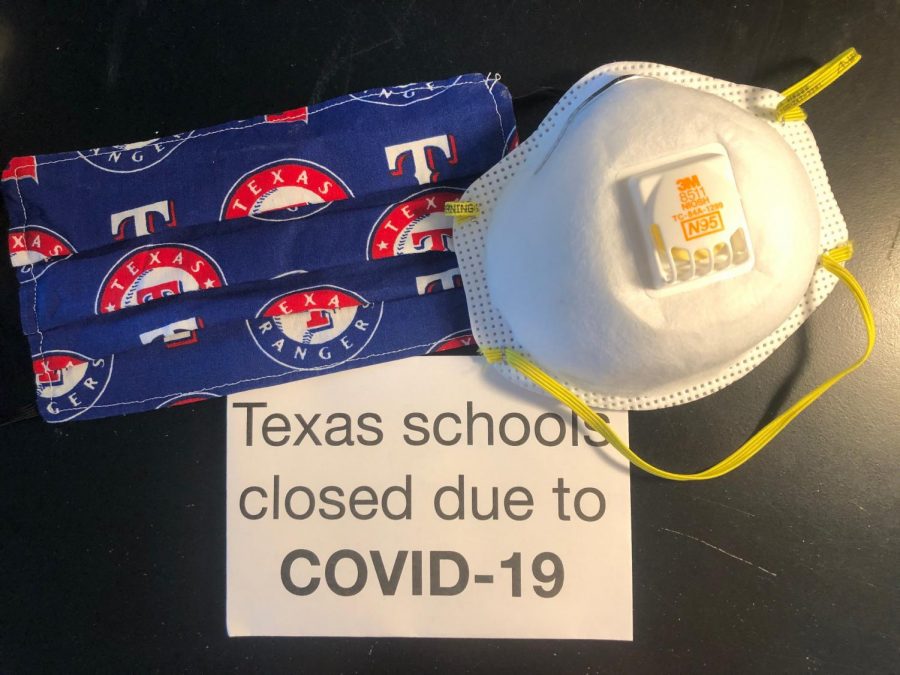 Senior Year. A transition period. The last thing before becoming an adult. All taken away overnight.
The rapid rise of COVID-19 in the US changed all academic plans and prohibited any group of more than ten people together in an enclosed area, including school systems. The traditional idea of senior year for the class of 2020 drastically changed as their last two months of high school, prom, all UIL activities and potentially graduation fell out of their plans completely, or, at best, postponed.
"I'm going to miss One Act Play the most," senior Emerald Flores said. "Even though it was my first year being a part of it, they made me feel like family. When we stepped on the stage to do our thing, I trusted them to do their best and at the end of the day, it doesn't matter if we advance or not, I still had a great time."
For most, the transition to the distance learning format and online classes brings difficulties. New routines result in changes in sleep schedules, homework hours and overall daily productivity.
"My routine has become much more relaxed," senior Catherine Young said. "I only set an alarm to get up when we have a class conference, and I do all of my work for the day in about an hour or two."
The postponement of events like baccalaureate, their last prom, graduation and other special activities furthers their discontent.
"I was really looking forward to walking around the halls for the last time in our gowns," senior Tanner Mote said.
Heartaches arise when seniors' patience runs low and disappointment sets in.
"I've spent thirteen years working for this," senior Destiny Webb said. "And now we don't even know when we're going to walk across the stage."