Noble Calling
A nurse's passion shines through the pandemic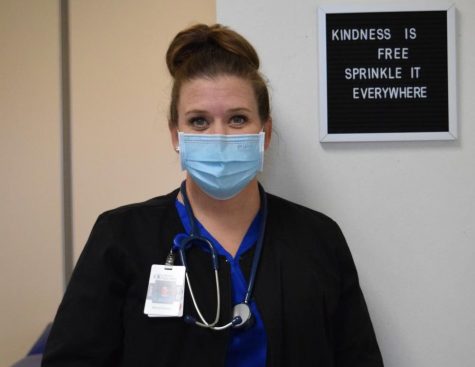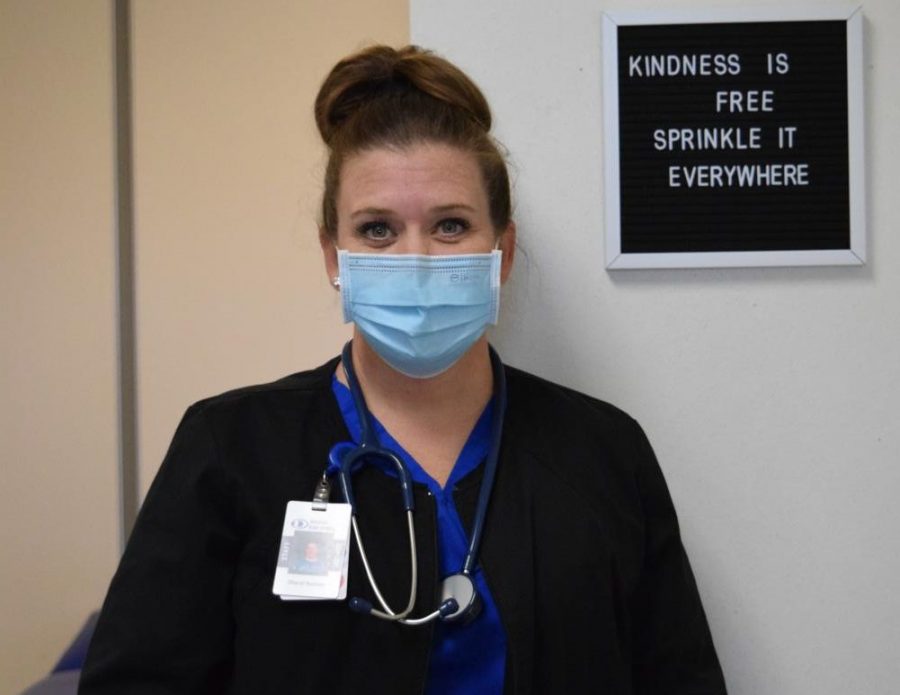 A school needs numerous people serving various functions all over campus in order to run smoothly, and on any given year, the jobs of these professionals are challenging. This school year proves no different than the rest of 2020 has in the area of challenges, but has increased the pressure some school professionals feel.
One person on campus whose job is not only necessary, but also became one of the hardest amidst the pandemic, is that of the school nurse.
Starting her third year at DHS, Sheryl Barnes, LVN, knows this better than anyone.
Barnes, while a natural in the school environment, started off working as a surgical nurse in the OR and an administrator for home health services. So, professional pressure comes as no stranger to her.
"The position came open and I had moved back here from East Texas," Barnes said.
Students assume the school nurse's duties consist of checking temperatures and giving out bandaids, but Barnes' responsibilities extend far beyond that.
"I take care of all of the students, the staff and trainings. I look over and see immunizations, hearing and vision screenings and work alongside the administrators," Barnes said.
With the threat of coronavirus looming over the school, Barnes plays a bigger role than ever this year. Not only does she shoulder the responsibility of keeping us all safe, but she also needs to track the spread of the virus as much as possible.
"It's different because of how we track kids. The protocols and policies have all changed," Barnes said. "With COVID, you see a broad range of symptoms, so you have to use your best judgement."
Between her normal duties and new coronavirus protocols, finding balance remains a difficult task for Barnes, even on the good days.
"There's some days that it is stressful," Barnes said. "I feel responsible for the school."
Despite the stressful nature of her job, Barnes' love for her work shines through. Anyone who walks by or stops in her clinic easily feels her kindness and the heartfelt smile that hides behind her mask. The comforting and understanding personality of Barnes helps put any fear or panic from sick students to rest.
"I love kids. I love people and the interaction," Barnes said. "Honestly, the school is the heart and soul of the community."