New School Year, Fresh Goals
Administration focuses on student, teacher success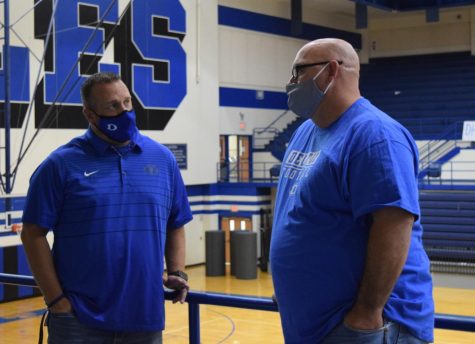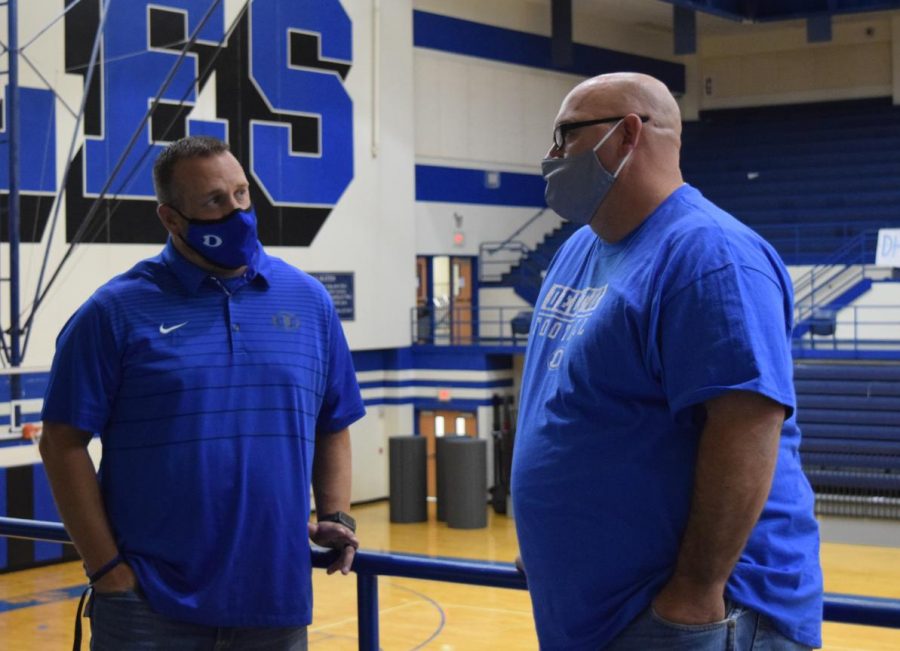 With a new school year, comes expected change. This year, with expected change, comes a whole administrative team. Two of the principals look forward to the new opportunities they hope to find within the school. Their main goals focus around student and teacher success and their future within the high school environment.
"[My goals for this year are] to help improve instructional outcomes of students by assisting teachers and certainly helping students have the best high school experience possible," Assistant Principal Kyle Hutchings said.
In previous school years, students and teachers followed rules that allowed for wiggle room, but with new administration, they plan on enforcing the rules more tightly that not only keep the student body safe, but helps limit distractions and guides students to the future of success with endless possibilities even through a pandemic.
"The fear of the unknown is a phenomenon that grips us all. Part of my job is to keep people steady and bring them together in times that are tough – that isn't always an easy task," Associate Principal Brett Phipps said. "However, I know we are up for the task and people are working hard to do the things necessary to overcome the obstacles laying in front of us."
This pandemic as a nation puts everyone to the test on how well a group of people not only work together to function, but even go the extra mile to succeed.
This group of administrators worked with teachers for the hardest task: Keeping students safe while being able to teach them. Though the obstacles still stand in the way of that goal, they try their hardest in making it work successfully. As they planned the new school year out, they needed to make sure all students learned in a safe environment. In doing so, they made sure to look at the bright side of things and hoped this year, students continue to succeed throughout the circumstances.
"I want to see smiles, laughter, joy, pride, hard work with a desire to be better and win, successes, and high school diplomas awarded to all seniors [this year]," Hutchings said.