Red Ribbon Week
Decatur participates in nation-wide effort against drugs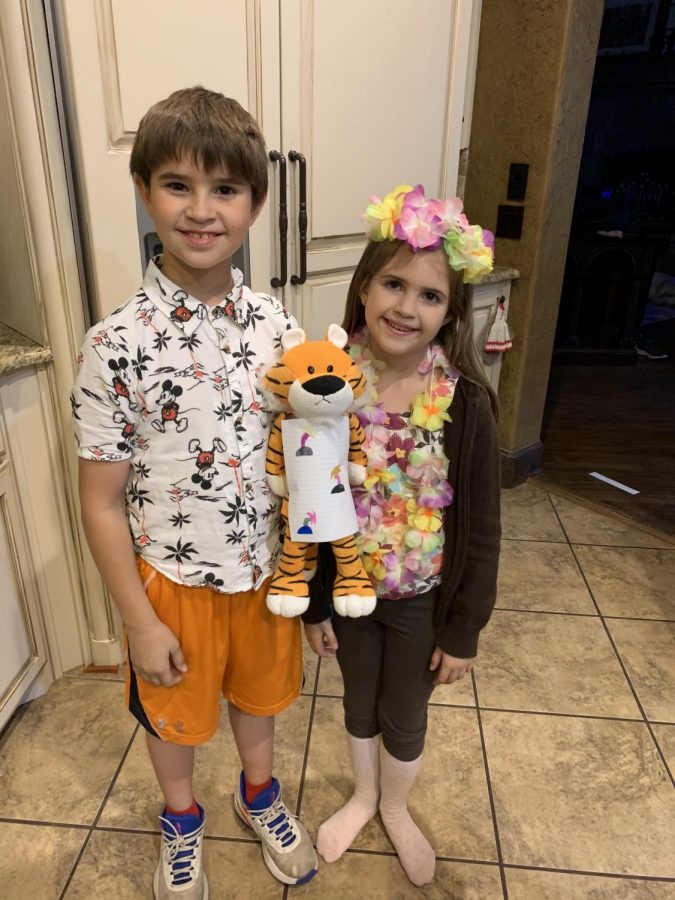 Across America, students and teachers annually participate in a 'Red Ribbon Week' with efforts to dissuade drug use. Started in 1985 by California to honor the death of a Drug Enforcement Administration Special Agent murdered by drug traffickers, the week long awareness continues to affect people across the nation. In Decatur, all schools rally together under different themed days to support this cause.
"Peer pressure is rampant yesterday, today and always," Student Council Sponsor Raegan Bayless said. "Red Ribbon Week is a great reminder that every decision we make, good or bad, has consequences tied to it."
At Rann Elementary, students 'Dream Big! Stay Drug and Bully Free!'(Pajamas), '"Lei" Off Drugs and Bullying'(Hawaiian/Beach), 'From Head to Toe, We Are Drug and Bully Free'(Hats and Crazy Socks), 'Say Boo to Drugs and Bullies'(Halloween Costumes) and 'Team Up to Stay Drug and Bully Free'(Decatur Spirit), bringing a touch of fun and lightness to such serious subjects for younger students.
"[Red Ribbon Week] is to say no to drugs and bullies," Rann kindergartener Jaidyn Holmes said. "Because drugs are bad for you."
At Decatur Middle School, themes of 'Be a Hero'(Camo), 'Block Out Drugs'(Hats), 'Drugs are Shady'(Sunglasses), 'Too Smart for Drugs'(Book Characters) and 'Team Up Against Drugs'(Eagle Spirit) prompt deeper thoughts about the issues of drug usage.
"I like Red Ribbon Week because not just that I get to wear costumes, but it helps people to stop doing drugs or preventing them from starting," seventh grader London Holmes said.
At the high school, older students hold a more thorough understanding of the danger of drugs and show their support against it through participating in daily themes of 'Hats off to Staying Drug Free'(Hats), 'Too Bright for Drugs'(Neon), 'Too Cool for Drugs'(Tie-dye), 'Scaring Away Drugs'(Halloween costumes) and 'Comfortable Staying Away from Drugs'(Sweats).
"Red Ribbon Week for me is really fun because it allows the student body to show spirit for a cause that is important nationwide," senior Zach Levesque said. "It's cool to see all the students come together and dress in theme to show our support for the cause."
Actual results in the fight against drugs seem nearly invisible in schools of children dressing up for a week; however, each effort to participate chips a little piece off of the drug threat.
"No one is untouchable – we are all subject to bad decisions, addictions, and so on," Bayless said. "It is important to remember that in life so much is out of our control; however, we can control our decisions, and it's important to make a conscious effort to make positive choices every day."