King-Sized Tribute
Mission to fill those big 'Blue Suede Shoes'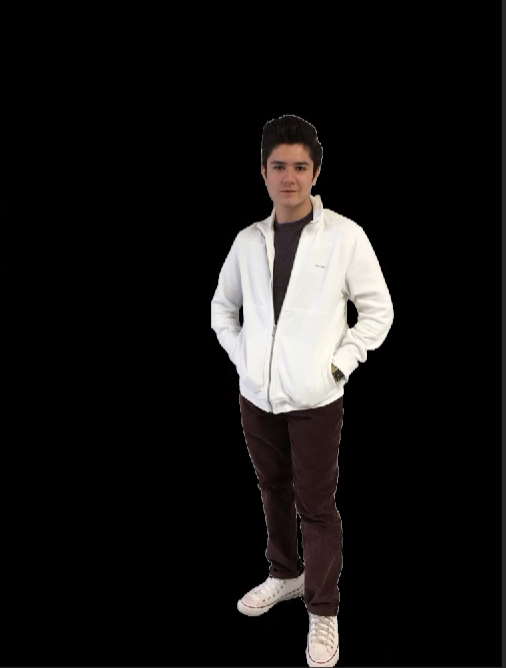 During the Christmas season, families gather around and kids enjoy various holiday themed activities. For some families, the radio plays a mix of old and new Christmas songs. For sophomore Moses Snow's Christmas experiences growing up, he turned on the karaoke machine, chose Elvis Presley's song, "Blue Christmas" and began.
"When it came to singing 'Blue Christmas' by Elvis, [I thought to myself] I really like this, I like this a lot," he said.
Snow began his passion for singing Elvis covers three years ago. Simultaneously drawn to his music, he watched how Elvis performed and started impersonating him. Ever since, Snow continues to pay tribute to the musician and even upload his own videos on YouTube, where they reached a few hundred views. This gave him a head start in his own music career, which he plans to later pursue.
"Everything was gradual, nothing sudden," he said.
As a kid, he grew up listening to all different kinds of music. He explored other genres of music at the time and when he heard Elvis, Snow related to him, soley because of Elvis' charismatic performances. When he started singing Elvis' songs, he told some friends. One of his friends spread the word around about Snow's talent and his teacher asked him to perform at his school's show.
"I am taking this as far as I can and further than what it is," Snow said.
He plans on pursuing a music career after high school. His parents fully support his dreams and love everything, from the people to the type of music he sings. Since he wants to start a music career, he plans on skipping college, or at least studying music theory. Snow often feels a combination of excitement, passion and nervousness during his shows, but he just wants to share his role model's legacy.
"I'm going to be doing Elvis stuff for as long as I can," Snow said.