Welcome Week Boosts Morale
Student Council and NHS combine efforts to support students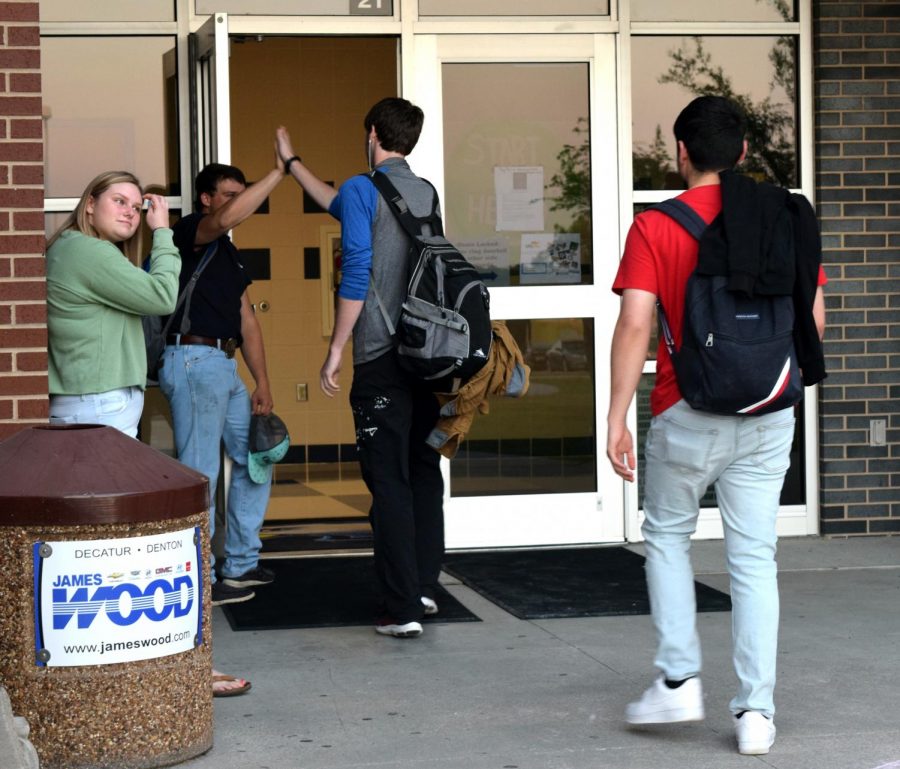 As the school year drags on forever, students sometimes feel sucked into the monotonous pattern of classes, homework and perpetual tiredness. Without a friendly face and a kind word to help students survive each day, it only brings increased difficulties and negative feelings.
"If one person was just nice to a struggling student and made them feel included and a part of a team," StuCo and NHS sponsor Melissa McCoy said. "I do think it would make a difference."
On December 14, 2012, a shooting occurred at Sandy Hook Elementary in Connecticut. The shooter committed the crime because of a variety of reasons, one of which included a lack of friendliness and acceptance during his time in school. Because of this, an initiative started across the country to help prevent further crimes like this, as much as possible.
"The whole idea is that you make everyone in school feel welcomed and a part of the school community," McCoy said. "It's all about being inclusive and not leaving anyone out."
For the week of September 16-20, Student Council and NHS members collaboratively sign up in McCoy's room, A231, for this 'Welcome and Hello Week' to greet students at every school entrance and remain welcoming as students go about their day.
"The plan is to have greeters at every door," McCoy said. "We're going to play music and have kids really just making eye contact with their classmates as they walk into the building, telling them 'Hey have a good day,' 'We're glad you're here,' and stuff like that."
In addition to morning welcomings, the initiative spreads to DHS lunches. Teachers and administration encourage students eating in the cafeteria to move from their regular lunch table and sit with a new group of people according to a certain theme, such as birth months.
" [Megan Thomas, the counselor who first presented the idea to Student Council] is going to ask kids to get up and move with their lunch and go sit at their birthday lunch table," McCoy said. "I'm really hoping the leaders in NHS and StuCo will step up and embrace it and be leaders so other kids will follow suit."
All NHS and StuCo members receive the opportunity to earn points or hours by creating a positive difference on campus. McCoy extends an invitation for feedback and suggestions from all students related to increasing morale because everyone holds the power to help create improvements.
"I just think there is a lot more we can be doing to make people feel included and welcomed and to level the playing field, because we all go through the same stuff," McCoy said.