New Opportunities Available
DHS branches out in language department, now offering French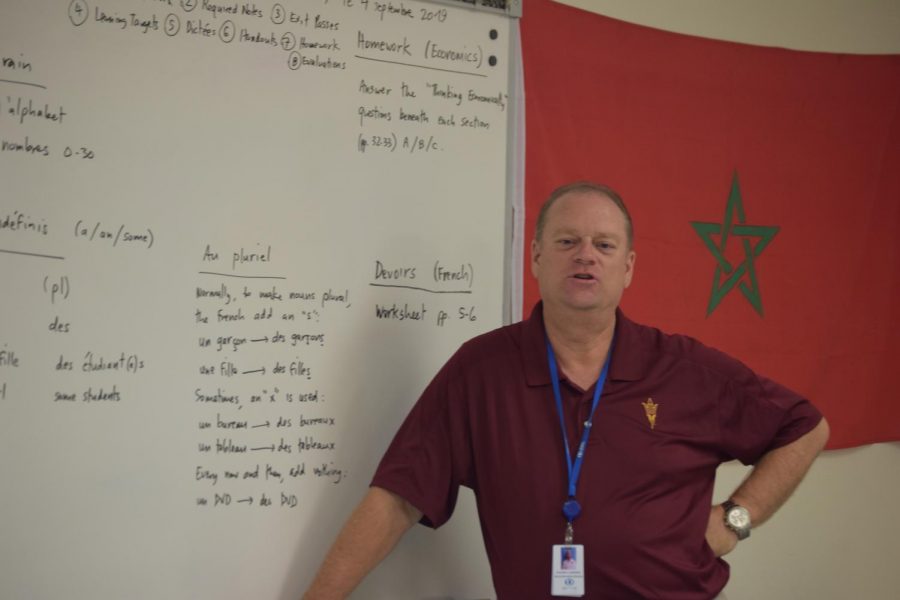 Administrations announced in the middle of summer break that they added a new foreign language option for students. Starting this school year a new hire, Zachary Zamenski, is teaching two sections of French, as well as a few sections of economics.
Coming to DHS from Bastrop ISD, outside of Austin, he wanted to teach at a smaller district closer to family in the metroplex.
"I was targeting a school near my parents because of my dad's health," Zamenski said.
He recognizes how small towns value each of their teachers due to scarce resources, which falls at the top of his list. He applied to Decatur ISD and waited for a response from the school. They selected him for the job during the summer to teach both subjects this upcoming school year.
"What I like about teaching French is, I get the cream of the crop at every school," Zamenski said.
He explains his motivation to teach students French, and acknowledges that students in a smaller school with a conservative community usually push themselves more, in comparison to students in some bigger schools. He believes that when students come from somewhere small, they want to learn and make an effort to complete the work and dig in, so they can compete with people from bigger areas.
"Where your fluency comes from is when you're forced to use it every day," Zamenski said.
Teaching at multiple schools, he stated that the kids who take his class, tend to try harder if the school only offered one available French class. With the opportunity of the new language, students coming to DHS with different learning goals might want to challenge themselves with French. The possibility of the school expanding the language department gives the students some exposure to other languages like French or, in the future, ASL.
"It's more of an enjoyable experience to teach where you actually see kids digging into the material and trying and learning."