The Competition of a Lifetime
A chance for discovery in art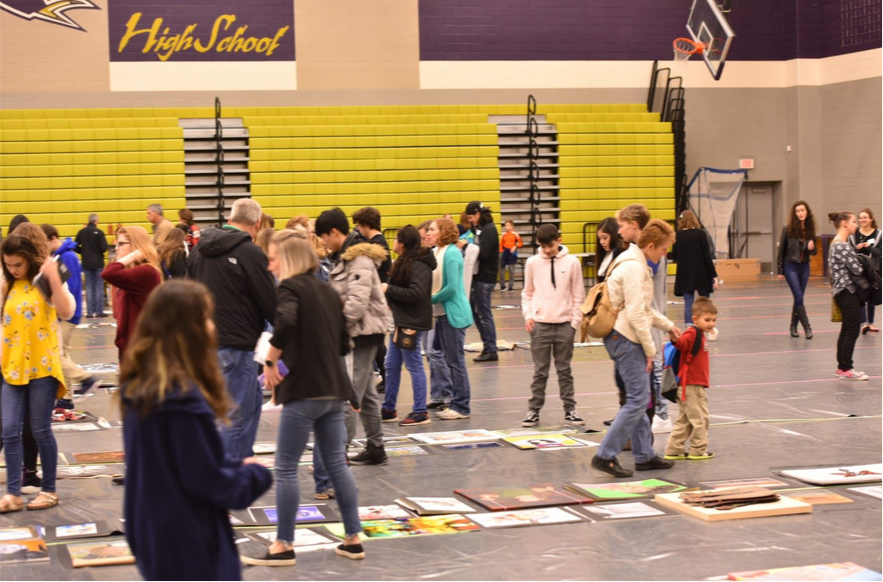 VASE, a visual arts scholastic event, allows for anyone to express their creative side through competition.
Judges inspect the art through a personal interview. Once the interview ends, the judges score the artwork on a scale from one to four. Four means the artwork exceeds expectations, three means artwork needs some work and one and two means keep trying. After all the fours occupy a room, all of the judges collaborate and pick the best ones to go to the state level.
"State is great opportunity," Mary Boswell, mentor to the VASE competitors. said. "You get to display your art and inspire new artists."
The students that travel to state with their artwork compete once again where judges determine the best art pieces. The chosen selections, then move onto other locations in the country to serve as inspirations to students elsewhere.
"It was really cool to see so many different styles and mediums mixed in together," senior Mallory Middleton said. "It's an awesome experience."
The categories are judged separately and gives everyone a better chance of making it to state. Even though not all of the art goes to state, anyone who makes a four receives a medal for their art.
"It's fun to be together with so many artists," advanced art teacher Sarah Burdett said. "And to see the best artwork from miles around."
The art competition allows for all the students participating to draw inspiration from fellow students as they wait for judging.
"It's an awesome experience." Middleton said "You meet a ton of cool people waiting in the hallways for a judging room to be open."
On February 9, students from the high school competed for the first time in the 25 annual VASE competition at Timber Creek high school. The few students that entered art in the competition this year all received at least one bronze medal for their work, but only state winners receive scholarships.
" It's a great way to represent our DHS artist," Burdett said. "and represent our school to a wider community."
The next VASE competition occurs in 2020, and many students are expected to compete, all of them going for the gold.