Pandemic Postpones Prom
Virus causes administrators to reschedule end of year events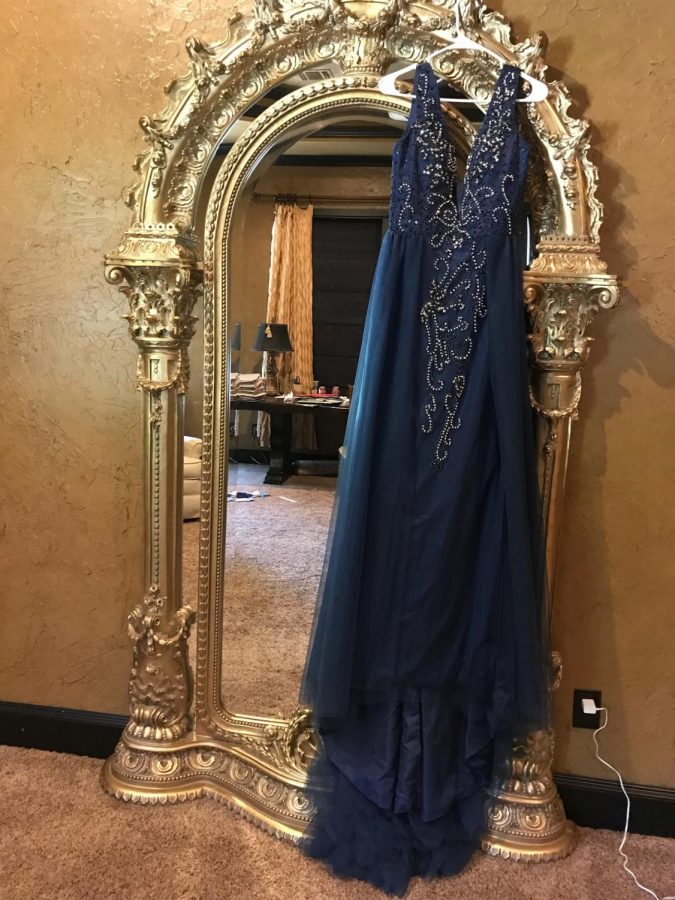 As students and parents battle to find normalcy in their lives amidst event cancellations and venue closures, the idea of hosting a prom seemed impossible at times, but they never gave up hope. The faculty and everyone involved in this huge task faced difficulties, but administrators finally found a date at the end of June that worked for everyone.
"We started planning at the beginning of the school year. We had to organize the fundraising (football concession stands) and also set a date and find a venue," English teacher and junior class sponsor, Amber Kennedy said. "These first few steps were most important and details such as the DJ, theme, decorations, and food came later in the year."
As it goes for any major event, they needed the most important factors out of the way so the actual planning could begin. The buzz about the location of prom blew by when they learned that Kennedy and her junior officers booked it at the Sky Porch at Globe Life Field. This left everyone planning to attend in anticipation.
As juniors and seniors counted down to the much anticipated event, originally scheduled for April 18, they shopped in advance, some for months, for everything from the perfect dress to the most sophisticated of tuxedos to the best and most fun form of transportation.
"The difficult part was making sure our prom date was available to all parties involved–the venue, the photo booth rental company, the DJ, the courthouse for pictures. It was a huge puzzle at first," Kennedy said.
One month before prom was scheduled to happen, a pandemic took over across the globe, thus halting many major events everywhere. For many high school students this pandemic put a stop to everything they looked forward to about the spring semester, so rescheduling prom and not cancelling it became a priority. Kennedy wanted to make sure seniors made it to their last prom, since their graduation remained up in the air due to the closures of UNT and the Texas Education Agency's pending guidelines for school events.
After rescheduling prom, graduation and numerous other senior and school wide events more than once, and reorganizing the way some would be held, the seniors are getting many of their events in spite of this pandemic and its fall out. Prom will go on. After being rescheduled from April 18 to May 23, the event will take place at the new home of the Texas Rangers baseball team on June 27, a few weeks after graduation, and a little more than two months after the originally planned date.
"Of course we were afraid that this would be one more memory the seniors would miss out on," Kennedy said. "We are very fortunate that both classes will be able to still have prom."