Wired for the Future
The story behind school bells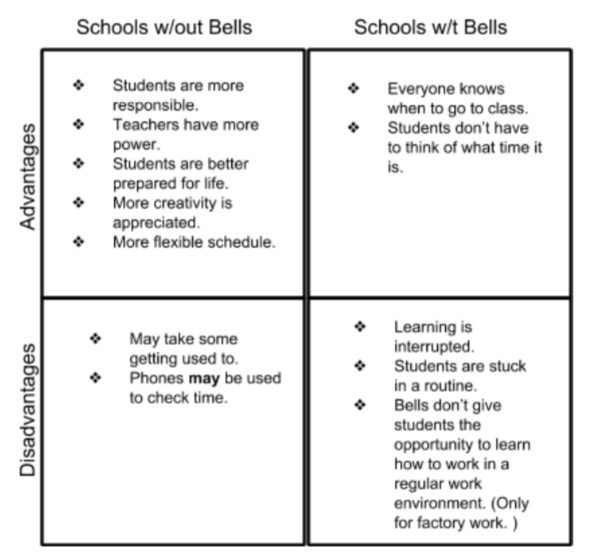 Hang on for a minute...we're trying to find some more stories you might like.
Bells became popular during the Industrialization era. In the early 1900's the government decided to use bells in schools. This way, children became well acquainted with the bells early on, rather than later when they entered factories as workers. These bells, commonly referred to as the "factory model", create a distraction for students and teachers.
Bells controlled factory workers throughout the day. They controlled the workers' lives by telling them when work started, lunch started and when work ended. These people moved in groups to better organize the companies.
Many of the new school mottos support, preparing students for their futures, but OUR generation wants to work in other areas, not factories.
Today's students aspire to become engineers, fashion designers, scientists, veterinarians, doctors and more. These professions run on adrenaline, flexible schedules, perfect timing and deadlines, not bells.
Some schools eliminated bells and found better results with both students and teachers. The students become more responsible and retain more information, while teachers have more authority and teach without interruption. Other schools analyzed both effects and decided to experiment in more creative ways with their bells, through using chimes and musical beats.
Creativity increased in the schools and students end up more prepared for their futures, not for factory life.