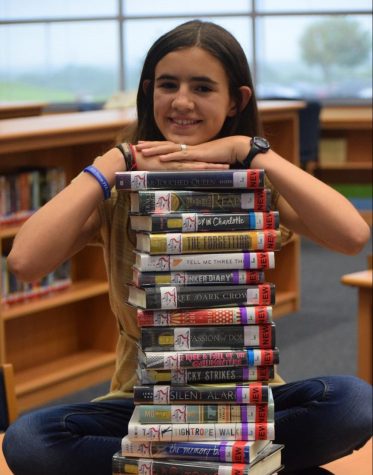 Hey everyone! My name is Taryn Holmes and now that i am in my second year at Decatur High
School, I finally get to write for The Journal! I moved to Decatur the summer before my
freshman year and completely fell in love with this city. Besides being a part of Newspaper staff,
I also participate in FFA, the annual musical and tennis. Outside of school, my activities include
playing the violin, babysitting, reading, writing and horseback riding. At home I live with my
parents, four younger siblings, three dogs, two cats and three goats. My favorite things can be
described as the "4 G's": God, green, goats and giraffes. I hope one day to become a professional
author but for now I'm content to write as a journalist. I'm excited to make a difference through
my writing and to change the world. Cheers to a supercalifragilisticexpialidocious day!!!
Taryn Holmes, Staff Writer
Jan 30, 2018

Glory Days Gone By

(Story)

Oct 24, 2017

DHS Population Skyrockets

(Story)

Sep 21, 2017

How to Spend 2232 Hours

(Story)