Musicians March On
Band members look forward to performances despite changes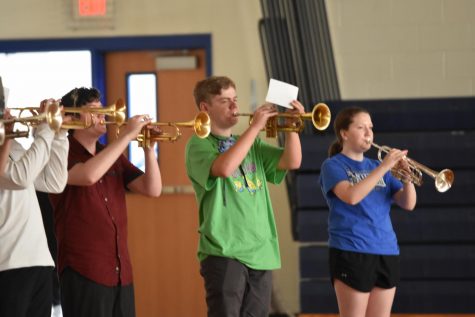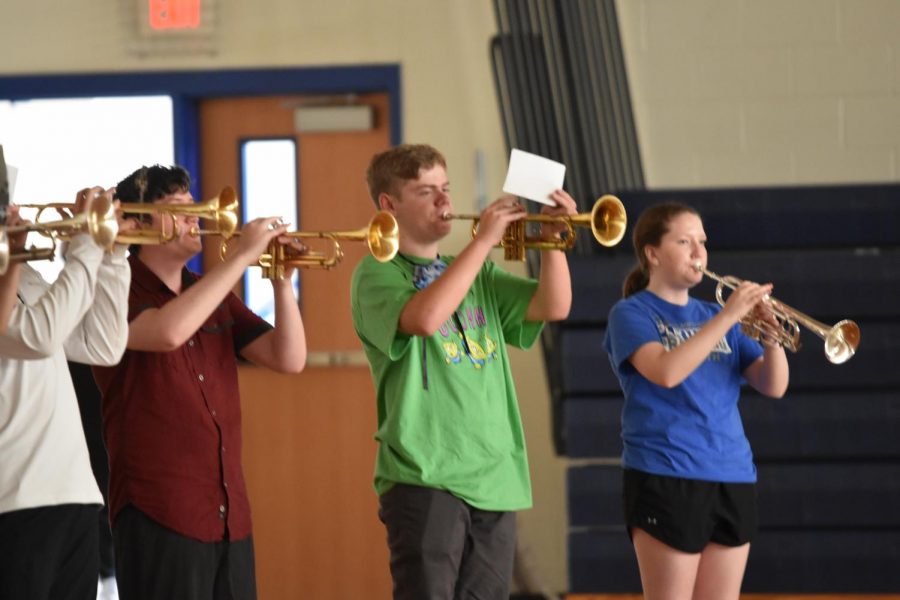 On July 23 of this year Band Director, Eric McNiel informed the band members that UIL ordered to cancel any and all forms of Summer Band. UIL mandated this rule due to the risk of spreading Covid-19 to students.
UIL decided to take this precaution for the better of the students to prevent and also slow the spread of the virus. However, the student's eagerness to still take part in Monday night rehearsals lives on, even if the rehearsals no longer work in the same way.
"It's like last year. We are all playing music and having fun," sophomore Aiden Lowe said.
On top of the endless news that Covid-19 keeps giving, UIL also decided to currently cancel any and all extracurricular events for competition, including Marching Band competitions. Regardless of everything going on, the students continue to keep an optimistic mindset.
"This year was gonna be big because we could have advanced [in Marching Band] this year," Lowe said. "I'm a little sad, but nothing too serious."
A few band members just hope for a better next year.
"It's saddening that they cancelled the competitions this year but we always have next year's competitions," sophomore Austin Prince said.
Football games this year promise not to provide the same experience and feeling as years before the outbreak, and a few of the band members fear that the freshmen experience with the games assures to disappoint them.
"What I'm concerned about is the marching band [season] ending abruptly and the freshmen not getting to experience the same thing that we did last year," Prince said.
If this year fails to fulfill the desires of the band members, they hope to go through a better marching season next year.
"Covid cases are declining, so I think band will be normal again," Lowe said.
"I do think next year will be a lot better because I'm hopeful that the virus is going to be gone by then and we can have a normal season," Prince said.