Staff Profile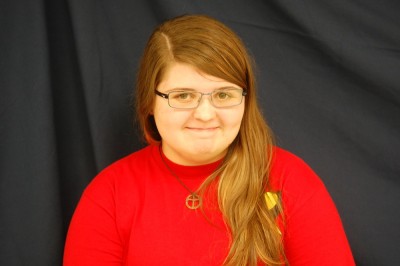 McKenna Waddill –– Webmaster and Interactive Story Writer
McKenna Waddill is my name and I am the webmaster and the interactive story creator! Computers are my passion. In my free time, I enjoy spending time with my friends and helping others. I enjoy using Photoshop to create graphics for the online newspaper. I am a proud Batman fanatic and I'm not afraid to show it! I hope to be a graphic designer when I graduate so I can share my talents with the world. I plan on going to Devry University and graduating with a Web Graphic Design Associate Degree.

Stories Written by McKenna Waddill
McKenna Waddill, Webmaster
April 1, 2013
Filed under News
The following is the STARR testing schedule for this week, April 1-5.