2014-2015 The Journal Online Staff
Staff Writer
Hola. My name is Bianca; but you can call me Racha'el. Not like Ráy-chel, but more like Ruh-chél. Anyway, this is my first year on newspaper staff and I'm super duper excited for it! I'm also involved in marching band...
See Racha'el Ussery's profile
Staff Writer
Hey! I'm Lexie and this is my first year on staff. When everyone started J1 last year, we all wanted to get out of the class; well, at least I did. But the longer I stayed in the more I enjoyed writing news and feature. I went...
See Lexie Chapman's profile
Staff Writer
I am a sophomore at DHS and this is my second year on staff. My hobbies include playing the flute in band, writing and ballet. This is my 12th year in ballet and I am in love with the elegance, grace and hard work that goes in...
See Mercedes Rivera's profile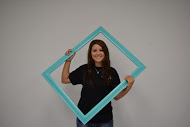 Photographer
This is my second year on the yearbook staff as a photographer and my first year on newspaper. I'm a junior this year. Horse riding is my get-away place. It's what I do when I need to clear my head or take a break from reality....
See Ashley Huggins's profile
Staff Writer
Hi, my name is Angelica Lopez. I'm finally a senior! This is my third year on staff and I have absolutely loved every minute of it. I'm business manager and writer. Writing is my passion when it isn't for grading purposes;...
See Angelica Lopez's profile
Editor
Hey guys, I'm Nancy Torres and this is my third year serving on the newspaper staff and my first year as editor-in-chief! I've lived here in Decatur for about eight years now. I've been part of the cross-country team for...
See Nancy Torres's profile
Staff Writer
Hey my name is Noehlia Ortiz and I am FINALLY a senior. I was born and raised here in Decatur, Texas. I hope to attend Texas State University in San Marcos next fall and major in Nursing. Go Bobcats! This is going to be my third...
See Noehlia Ortiz's profile